The 2013 Dartz Black Snake is on the market. Dartz Black Snake armored vehicle are made by factory in Riga Latvia with strong legacy far in era of Tzars Russia. Dartz corporation are still producer of high performance armored vehicles for selected customers. If buyer needs armored car for personal protection this car could be a good choice. Secure feeling have its own price.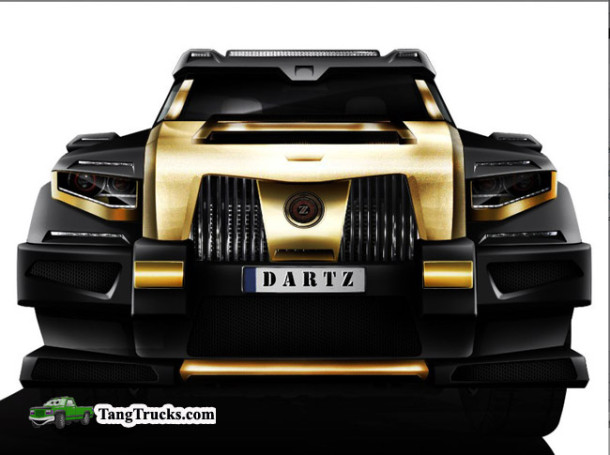 Beside these practical needs there is always needs to have something different than other very high priced cars can offer.
2013 Dartz Black Snake Interior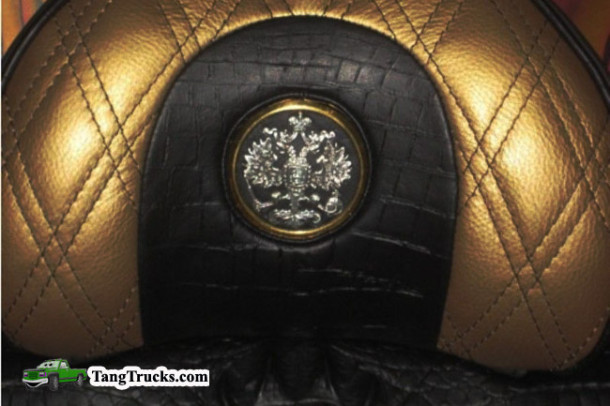 One brand a rarely alone in its shiny glamor so in the moments without roaring high powered engine, passengers can feel gay surrounded by music from famous Bang & Ollufsen sound system. Some environmentally friendly passenger would not be pleased to see parts of interior of the car made by form crocodile belly, whale penis, ostrich, snakes and white shark skins. Gold, platinum and other precious metals platted parts of interior are augmented using diamond rust just to have something to fill under your fingers.
2013 Dartz Black Snake Exterior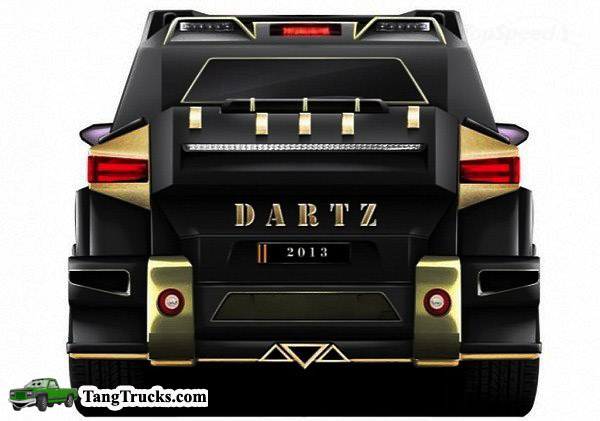 What would be preferred idea in exterior design of one personal armored vehicle. Strong military look may be there with purpose or not but it is almost unique and very impressive.
Other people on the road are probably fills intimidated by these monstrous looking car.
2013 Dartz Black Snake Engine and Performance
The 2013 Dartz Black Snake are based on the platform of Mercedes 63 AMG therefore used engine are Mercedes AMG-sourced 5.5-liter V-8 bi-turbo engine delivering 410KW and torque of 760 Nm .
For these precious car this engine are enough to have shamelessly good acceleration results, just half of the second more than famous Audi R8.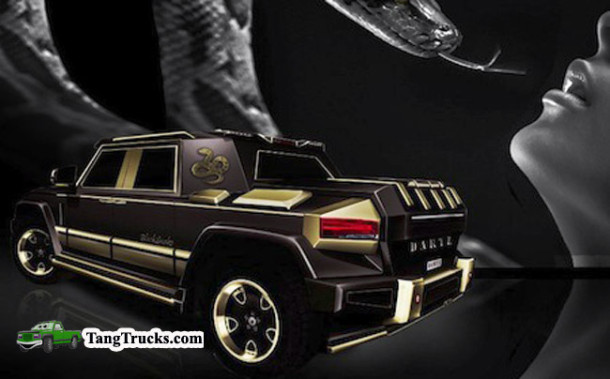 Price
There is now known 2013 Dartz Black Snake retail price. Special car for special customer but it probably could not be less than at least $1 million to start with based options. In conclusion it must be said something about exaggerations in using skins from all those poor rare wild animals killed without any reason.
Writen by