The 2015 Land Rover Range Rover comes with a familiar, but also modern shape. Thanks to the light aluminum structure, it comes much improved. It offers strong supercharged engines which are also a good thing. Take a closer look what the new Range Rover has to offer.
2015 Land Rover Range Rover Exterior design
As for the exterior of the new Land Rover Range Rover, it comes with a new shape and design, but with its old recognizable silhouette. It is actually pretty amazing since the model suffers some severe changes. Its front end is improved in order to provide better aerodynamics, while also many other details on its exterior are changed.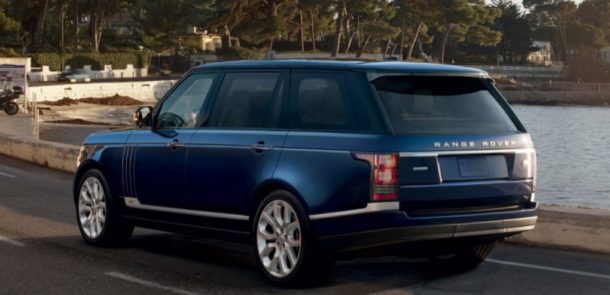 The most obvious changes are on its nose. This SUV comes with a mesh grille and slimmer LED headlights and fog lights. These changes provide a more sophisticated look to its front. At the back, the SUV appears with a less boxy look, with a few curves nicely packed.
Interior design
Looking at the interior of the 2015 Land Rover Range Rover, it is really gorgeous and luxurious. You can find there a leather, metal, and wood trim. The company also offers a wild range of materials, colors, and finishes, so the customer can personalize the interior by his/hers own preferences. In front of the driver, there are two LCDs, while the one is for the instrument cluster. In the center console is a touchscreen display, cleaner and elegant than before. The steering wheel comes with thumb controls, which are providing remote access to some functions. The rear seats have DVD entertainment and a chiller box.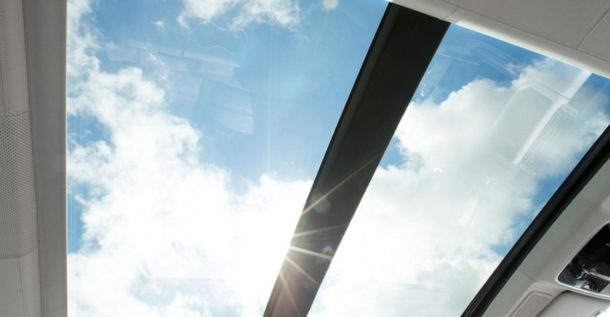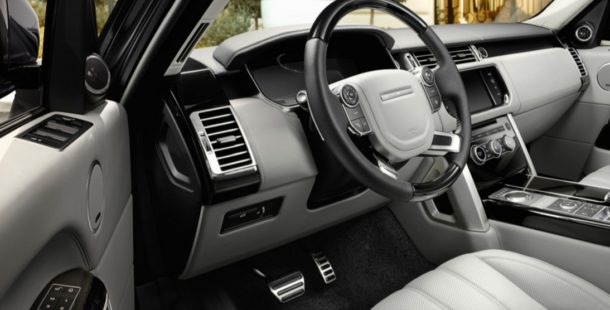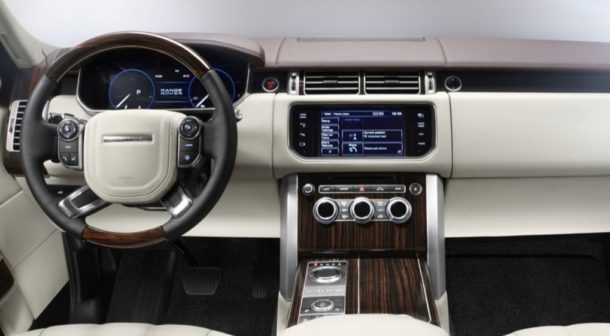 This model comes, not just lighter, but also with more space than its predecessor. There is enough leg room, head room and also shoulder room for all seats, while the driver`s seat is probably the perfect one. All-in-all, this interior has its Range Rover recognizable look but improved in terms of technology with a modern taste and comfort better than ever.
Engine specs
The 2015 Land Rover is powered by a supercharged 3.0-liter V-6 engine, which is capable of delivering 340 hp and 332 pound-feet of torque. The EPA numbers for this engine are rated at 17 mpg/city, 23 mpg/highway and 19 mpg/combined. This engine comes with improved fuel economy, it is improved by 3 mpg in both ways, if we compared it with the engine in the previous model, V-8.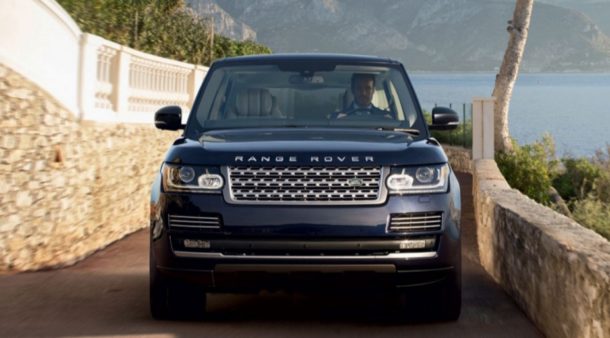 Top-line Range Rovers come powered by a supercharged 5.0-liter V-8 engine which delivers 510 hp and 461 pound-feet of torque, but the company succeeded to hold the fuel-economy numbers as in the standard model. The SVR is powered by a version of the V-8, with a 550 hp and 502 pound-feet of torque. This engine needs just 5.1 seconds to reach 60 mph. All of these engines are mated to an eight-speed ZF automatic transmission.
Price
As for the price, the 2015 Land Rover Range Rover starts with a price of $83.495 for the base standard-wheelbase model. If you want the Supercharged model, then you need to spend a little more than $100.000. The most expensive model is Autobiography Black long-wheelbase model and for this one you need to spend $200.995.
Other models from Land Rover are 2016 Land Rover Range Rover Supercharged and 2017 Land Rover Range Rover Supercharged, so check them out.
2015 Land Rover Range Rover
Summary
MPG: Up to 17 city / 23 highway
Curb weight: 4,918 to 5,320 lbs
Dimensions: 197-205″ L x 78″ W x 72″ H
Other model years: 2013, 2016
Price: $83,495
Writen by