The 2015 Ford Atlas Concept is a picture of how will new F 150 look in a few years. It will be the beginning of the new era for the famous American pick up truck. F 150 is one of the best selling vehicles in American history. It won all the awards there is in the truck world, but with truck market becoming more and more competitive every year it need some cutting edge new improvements to keep its leading position in American market truck race.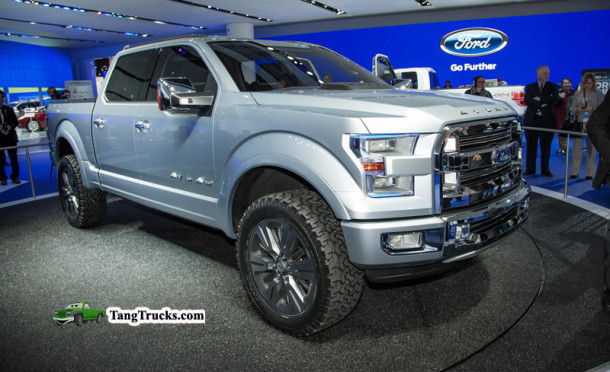 THe 2015 Ford Atlas Concept offers exactly that. New improved F 150 with some ubelievebly modern solutions and smart updates.
Main difference between the good old F 150 and the new Ford Atlas Concept is in the aerodynamic look Ford Atlas has, which will make it faster and more fuel efficient. It also feature LED lighting and hidden cargo lamps, tailgate steps, adjustable air dams in the front part and active grille shutters. Most of these are added up to increase fuel efficiency with air dams which also improve ground clearance when driving in off-road conditions.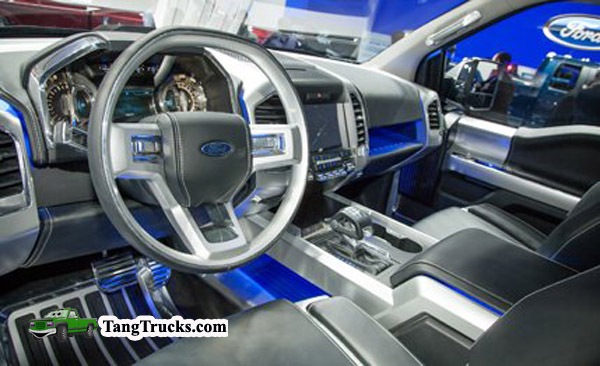 2015 Ford Atlas Features
THe 2015 Ford Atlas Concept features some top of the line air conditioning system. Cabin is not to spacious, but comfortable enough. It has some quality leather upholstery and quality contrast stitching. From the hi tech features there is a big screen on the central cluster as well as smaller one in the backseat. It has cameras that view all its surroundings and bunch of other hi tech security features.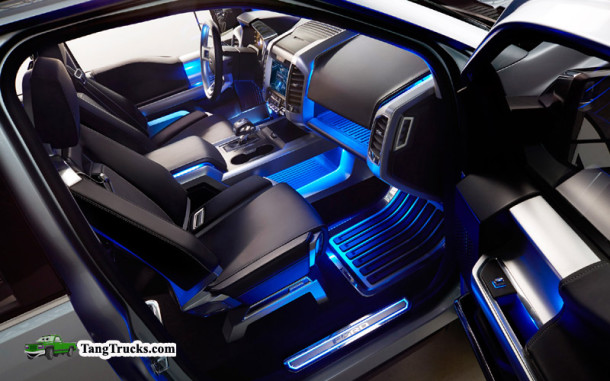 2015 Ford Atlas Engine
Under the hood it will have 2015 Ford Atlas 's twin-turbo EcoBoost 3.5-liter V-6. New Ford's EcoBoost technology makes smaller engines work like the big ones and increases speed, power and torque drastically. Also the EcoBoost in connection with all the exterior details and new aerodynamic look will give at least 2 mpg of better fuel efficiency to the new Ford Atlas Concept comparing to the Ford F 150 truck.
Atlas Price
This is still a concept vehicle, but if we look closely we can see in which direction new F 150, and even the whole Ford's F series is going to go. Release date and the price are far from being relieved, and the production didn't even start yet, so we will need to wait for some time for Ford to relieve some new information about this vehicle.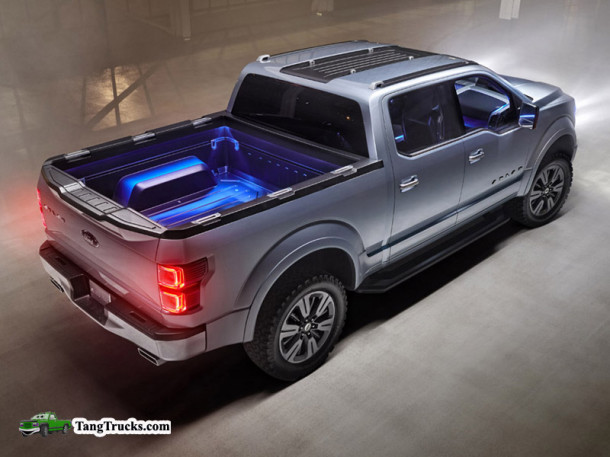 Atlas Concept
Truck market is on its tops, and Ford F 150 is the monkey sitting on the highest tree in the jungle. With new improvements it will give a hard time to the Ford competition and we think that new Ford Atlas Concept made Toyota, GMC and Nissan almost scared to death.
More information:
Wikipedia http://en.wikipedia.org/wiki/Ford_Atlas
Writen by