Subaru has always been the favorite choice for people who value functionality, reliability and capability over design and overall look and Subaru never failed to deliver. Their vehicles offer amazing features for a ridiculously low price and that's the field Subaru's extremely hard to be beaten at. We're not saying that Subaru models are ugly – on a contrary – but the Subaru brand always preferred simple and classic, almost everlasting design and the true Subaru fans have always loved that. With the best AWD system in the class, 2016 Subaru Forester will be, once again, a great buy.
2016 Subaru Forester Performance
The new 2016 Subaru Forester will come with two engine options, which are model-dependent. The standard engine, offered in non-XT models, is a 2.5-liter 4-cylinder boxer engine, capable of outputting 170 horsepower, with a total torque output of 174 pounds-feet. The transmission system installed in all trims, except the base and the premium, will be a Continuously Variable Automatic Transmission (CVT), which helps the Environmental Protection Agency rank the Forester's fuel economy quite high for an SUV model – 24 miles per gallon in the city and 32 mpg on the highway, which is better that most of its rivals.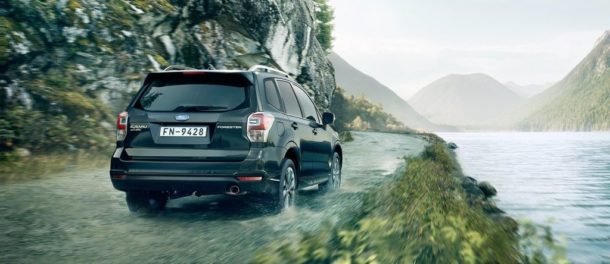 The base trim, as well as premium, will be offered with a 6-speed manual transmission, that will come with less advanced AWD system, which will slightly reduce the fuel economy, making the car travel 22 miles per gallon in the city and 29 miles per gallon on the highway. The XT model will come with a quite more powerful engine. It will be a 2.0-liter turbocharged engine, able to produce 250 horsepower and a maximum of 258 pound-feet of torque. Such powerful engine does come with a price, which is, in this case, a detraction from fuel economy, which is now 22 mpg in the city and 28 mpg on the highway. The maximum towing capacity is rated at 1,500 lbs.
Subaru Forester 2016 Exterior and Design
The new Subaru Forester will be offered in two models and for trims – the 2.5i, 2.5i Premium, 2.5i Limited, 2.5i Touring, 2.0XT Premium and 2.0XT Touring. The new model will feature classic Subaru design, large slantwise headlights, and pretty small trapezoid-shaped front grille, with chrome stripe and Subaru logo in the middle.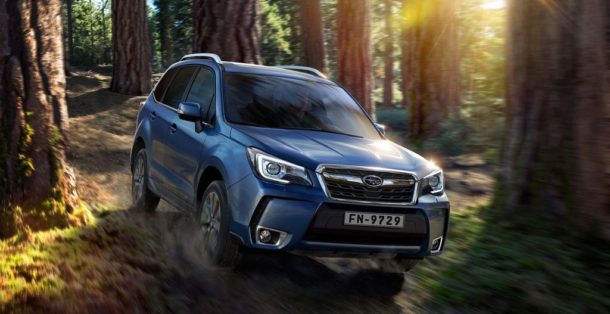 Round-shaped fog lights are positioned as low as possible on the front bumper. The new Forester will be 70.7 inches wide, 180.9 inches long and 55.4 inches high, with a wheelbase length of 103.9 inches. The model will also feature 8.7 inches of ground clearance. Total curb weight of the car is around 3,296 lbs.
Interior and Features
On the inside, the new Subaru surely won't lack any of the standard technology features and equipment. The base model will include air conditioning system, cruise control, Bluetooth connectivity, telescopic steering wheel, electric-powered windows and mirrors, electric-powered locks, keyless entry.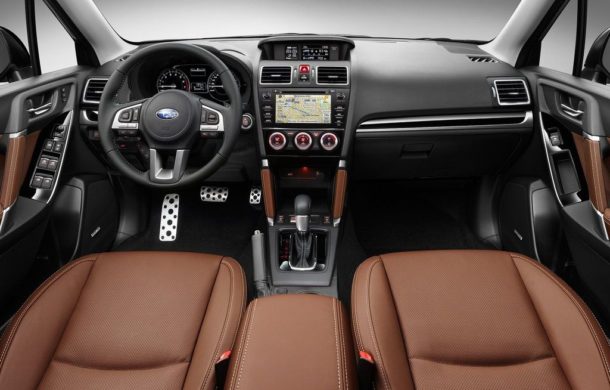 As far as the infotainment is concerned, the model will feature a 6.2-inch LCD touchscreen, bundled with AM/FM/HD radio, CD player, satellite navigation and Bluetooth streaming. The cabin is spacious and it won't lack any comfort, whatsoever. The total cargo capacity is 74.7 cubic feet, but with all seats in place, the capacity is halved to 34.4 cubic feet.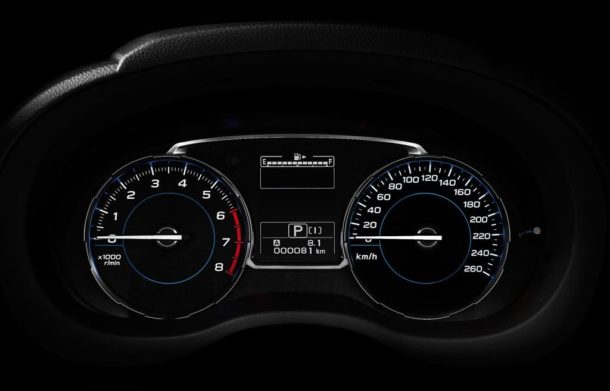 Price
The starting price for the base model will be $22,395 and will range up to $37,000, depending on the model and the trim level.
2016 Subaru Forester
Summary
Curb weight: 3,296 to 3,651 lbs
MPG: Up to 24 city / 32 highway
Dimensions: 181″ L x 71″ W x 66-68″ H
Cargo volume: 31.5 to 34.4 ft³, 68.5 to 74.7 ft³ with seat area
Price: $22,395
Writen by