Although, the Land Rover Defender enjoys the glorious status around the world due its iconic design, high durability and rugged capability, which it has been delivering for more than 65 years (especially its 90-inch wheelbase variant). This 90-inch wheelbase variant is planned to be joined by a soft-top, station and utility wagon, available in single and double chassis cabs and three pickup models, as well as the longer-wheelbase Defender 110 and Defender 130 styles.
However, we aren't so thrilled about this, somehow, ugly, rugged design and a hardy box-section and ladder-frame chassis variant. But, to be quite honest, these features DO provide for Defender its legendary toughness, durability, and reliability suitable to run on every single terrain without any fuss. Adjusted to 4WD coupled with a centered differential make Defender feel at home on, almost, any terrain.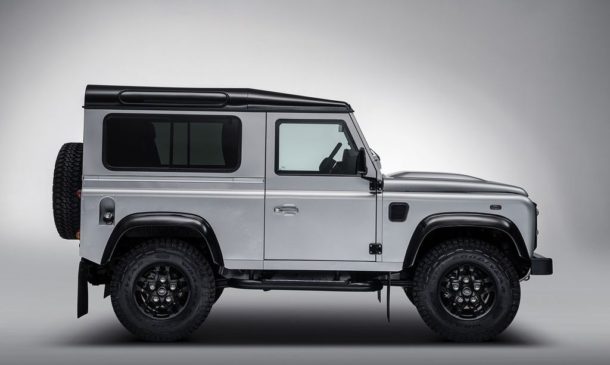 We don't understand why are so judgmentally-oriented, but we can see mainly the disadvantages in this all-new revised vehicle and only a few advantages. Maybe, we are so shallow and blind, when we don't see the "bigger picture" (if it exists at all).
Interior, Exterior & Appearance
Sincerely, we are hoping that officially confirmed delays in a production for the 2016 Land Rover Defender, will permit the Land Rover's officials to, actually, and realize all the flaws of the previous Defender and to incorporate all of the latest technology features that will allow the 2016 Defender to compete with the top performing vehicles in its segment.
Let's start from the interior design, shall we? The brand new touches should be, primarily, noticeable on the Land Rover's logo, which is going to be emblazoned on the Almond cloth trimmed seats, and there should be also red and yellow accents around the gear shifters and a metallic four-wheel drive plaque, which will be set in order to help you on your way.
Honestly, it sounds splendid, but, according to our the most humble opinion, this cabin has more serious issues that haven't been resolved over the years, like its seating position, which we find horrendous and ZERO airbags, which we find unacceptable in the 21st century! Moving on, the rear two flip-down seats are best considered "for occasional use only", as climbing in through the boot is hardly glamorous and we can bet that anyone higher than 165cm will feel, somehow, cramped – knees up, head down and that isn't all.
We consider the Defender's steering is too slow, which means that you are forced to move your arms very quickly due the rack itself is slow U-turns soon become three-, five- or even seven-point turns. That can be (and is) pretty exhausting!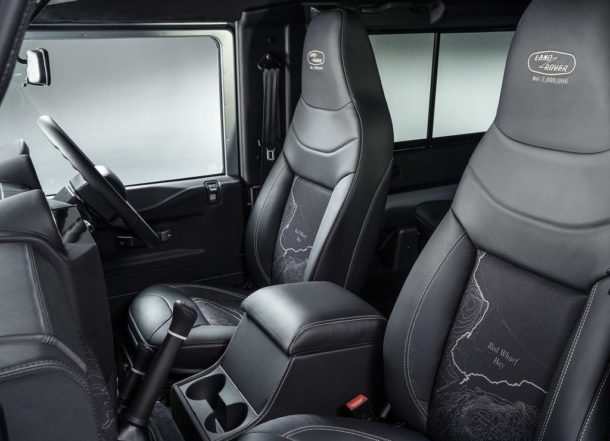 On the other hand, the safety range should be wider and it should include the stuff, such as front and rear recovery hooks, Control Rollover Stability Control, a Tire Pressure Monitoring System, Auto Locking, Crash Unlock System, power operated child locks, hazard light feature under heavy braking, Emergency Brake Assist and Electric Power Assisted Steering.
Further, there's should be also: Hill Descent and Terrain Response, Speed-proportional Cornering Brake Control, Anti-lock Braking System, Electronic Traction Control, Dynamic Stability Control, Reactive Grounding Response and Gradient Acceleration Control. The fancy newly features should be 24-hour emergency towing, trip interruption expense benefits, 24/7 roadside assistance and Retailer Mobile Technician Program. Not so bad, we have to agree.
2016 Land Rover Defender Engine
Engine wise, no substantial changes are expected to happen. Under the hood of the newly 2016 Land Rover Defender, one should be able to find placed the same 2.2-liter turbodiesel four-cylinder engine option, which general strength has, already, been estimated on generating about, more than decent a 90kW of power and 360Nm of torque, which is paired to a six-speed manual gearbox, exclusively.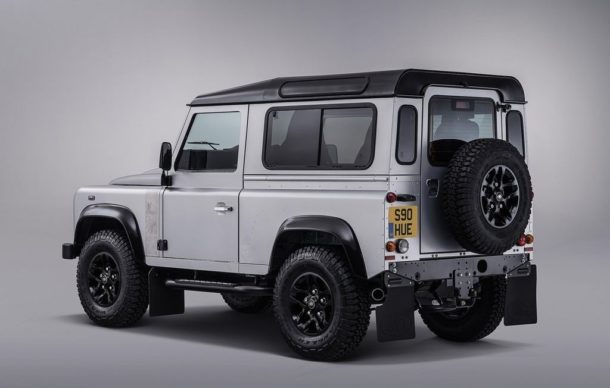 Release Date & Prices
The average starting price for the fully restyled Defender should come around $42.500. Its general sales should begin somewhere in 2018 no earlier.
Also, check out 2018 Land Rover Defender.
Writen by