The market is richer for one more car cooked in the well-known automaker company, Land Rover. It is time to see what they made for us this time and see what great features come with the 2016 Land Rover Discovery Sport. Next to its new striking exterior design, this model comes with a very competitive price. Its new interior is luxurious and comfortable with some great solutions for more interior space. If you want to know more details about this smaller and faster version of the Range Rover Sport, just continue reading.
2016 Land Rover Discovery Sport Exterior design
The exterior design of the 2016 Land Rover Discovery Sport attracts with refresh styling. This model comes built on a new platform, using lightweight materials. Body panels are mostly made of aluminum, while the body shell is made from a combination of an aluminum, high-strength steel, and ultra-high-strength boron steel.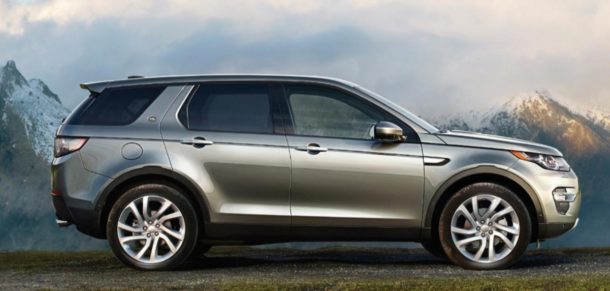 At the front, the car looks really modern, with nice and soft curves. It has a new mesh grille, along with a pair of new HID headlamps and LED running lamps. Looking at this car you can almost feel the performance and the speed.
Take a look at the 2015 Land Rover Discovery Sport.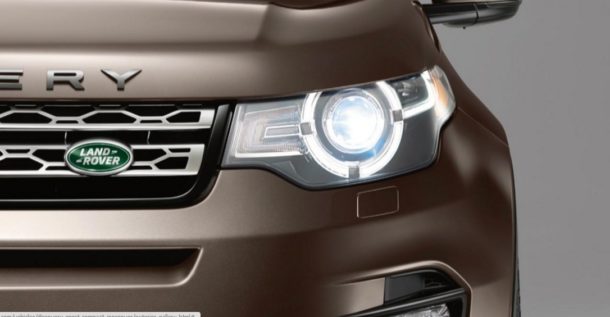 There is no doubt that new Discovery Sport looks great, but according to the company, the new model is more aerodynamic, thanks to the new shape. Also, new wheel design should decrease wind noise inside the car. The model will come available in eight colors and one more, limited edition color, called Yulong White. And not just that, the customer will also be able to choose between five different alloy wheel designs.
Interior design
Although, as we see, the exterior looks good, hot stuff is inside the new Land Rover Discovery Sport. This new model comes with three-row seats, with the 5+2 seating arrangement. Of course, those seats are only for children, but that doesn`t mean they don't increase the features in this car.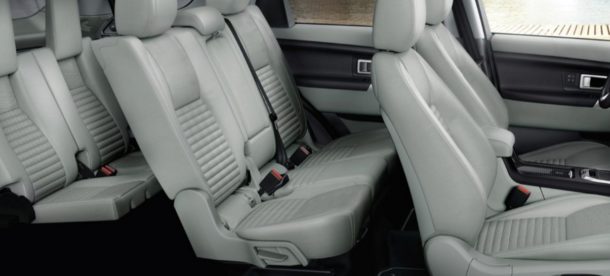 Also, the company certainly wanted to create the cabin which will be comfortable and luxurious and thanks to some options inside the car, they have accomplished it. Some of those options are a mood lighting, multiple cup holders, storage bins, metal interior trim, multi-zone climate control, etc.
Engine specs
The 2016 Land Rover Discovery Sport will be powered by the same engine which can be found in the Evoque. That is a 2-0-liter, four-cylinder turbocharged engine with the capacity to produce 240 hp and 250 pound-feet of torque. The engine is mated with a ZF nine-speed automatic transmission.
Compare it to the 2017 Land Rover Discovery Sport.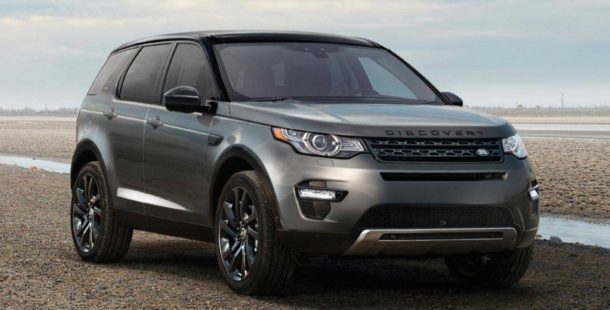 The new Discovery Sport needs 7.8 seconds to reach from 0 to 60 mph using Auto AWD, while its top speed is set at 124 mph. Its compression ratio is 10.0:1, while its fuel tank capacity is 18.5 gal. The model is also equipped with Hill Descent Control function and Terrain Response system. Both of them come as standard.
Land Rover Discovery Sport Price
The price for the base model of the 2016 Land Rover Discovery Sport is set at $37.995, which makes it quite cheap and that is one of the good things about this model. However, the price will be going up with higher trim models and additional options. The most fierce rivals to the new 2016 Land Rover Discovery Sport are Audi Q5 and Jaguar C-X17.
2016 Land Rover Discovery Sport
Summary
MPG: 20 city / 26 highway
Curb weight: 3,854 lbs
Horsepower: 240 hp
Other model years: 2015, 2017
Price: $37.995
Writen by