Are you planning to buy a car? However, you must still be ready to invest in a brand-new one. It's okay, we get you. When planning to buy a used car, transparency, affordability, and convenience are crucial factors. To make the process hassle-free and ensure you get the best value, we at BeSoji,  founded with car buyers and sellers in mind, offer a solution that promises just that.
With a focus on providing pre-purchase car inspections, BeSoji aims to help you make informed decisions when purchasing a used vehicle. Our pre-purchase car inspection service simplifies the car-buying experience. Here's a guide on how it works:
Pre-Purchase Car Inspection:
Begin your pre-purchase car inspection by contacting BeSoji to inquire about their services. You can discuss your needs and concerns regarding the used car you're interested in, and we will begin your process after:
Vehicle Information:
Before beginning the process, we will need relevant information about the car you're considering. This typically includes details such as the make, model, and year and any specific aspects you want them to investigate.
Inspection Appointment:
Once you've discussed your requirements, schedule an inspection appointment with BeSoji. They will send a qualified inspector to evaluate the condition of the vehicle at a time and location that's convenient for you.
Inspection Report:
After the inspection, you'll receive a comprehensive report. This report outlines the car's condition, covering various aspects, such as mechanical condition, accident history, and overall vehicle health. The information will help you make an informed decision about whether the car meets your expectations.
Price Negotiation:
If the inspection reveals any issues, you can use the findings to negotiate a fair price with the seller. Armed with the inspection report, you have the information you need to get the best deal.
Finalizing the Purchase:
Once you are satisfied with the inspection and the price negotiations, you can proceed to finalize the purchase of the used car confidently.
Why Choose BeSoji?
BeSoji offers several compelling reasons to consider using their pre-purchase car investigation service:
A paper with many check marks on various options differs from what an inspection would be about! Transparency has become a standard of assessment at BeSoji. We will provide you with a thorough inspection report to give a clear picture of the used car's condition, helping you avoid unpleasant surprises after purchase.
With the evolving and growing world, life is at its pace, and we understand that commuting is not something you want to waste your time and energy on after a hectic work routine. Don't worry. We get this for you! Our inspectors come to your preferred location, making it convenient for you to get the car inspected without having to visit a dealership or a mechanic.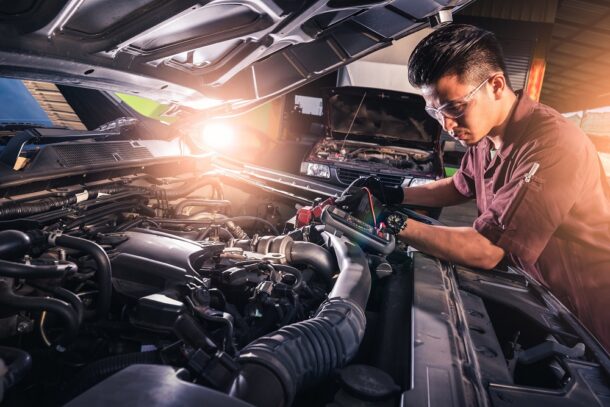 Besides being transparent and convenient, we would not overcharge you for comfort. Instead, we provide you with cost-effective and affordable services, ensuring that you get a fair deal on the inspection, which can save you money during the buying process.
Conclusion
Buying a used car can be daunting, so we designed BeSoji to alleviate the stress and uncertainty associated with it. If you are looking for someone committed, transparent, affordable, and convenient, we will be your valuable partner in your quest for a reliable used vehicle! Choose BeSoji! 🙂
So what are you waiting for? Whether you are looking for a pre-purchase car inspection or any other door step services, contact us!
Writen by