The 2015 GMC Sierra is one the most comfortable heavy-duty pickups so far. It offers a very smooth ride and looks more car-like than most trucks in its class. It has a beautifully refined interior that offers a very quiet ride thanks to its inlaid doors, hydraulics and body mounts that absorb vibrations and noise. If you are looking for a heavy-duty truck that will offer you the power to haul heavy stuff and the comfort you desire then 2015 Sierra is definitely a truck for you.
2015 GMC Sierra Engine
2015 GMC Sierra is packed with a 6.6-liter turbocharged V8 engine with Variable Valve Timing (VVT). The valve timing technology enables the engine to open and close its valves at the required time letting you get the most efficient operation. This means it can deliver high power efficiently.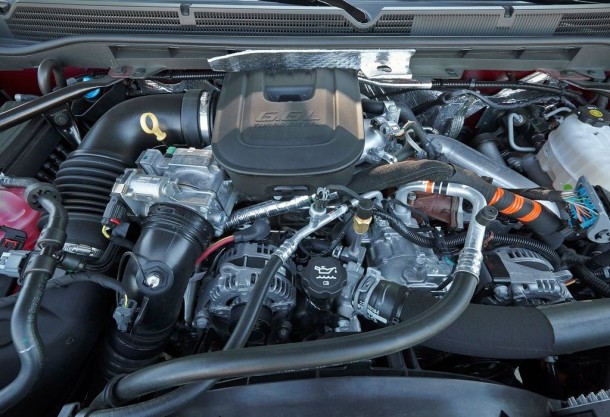 The engine's direct diesel injection technology also means that you can start is a heavy-duty engine in under 3 seconds even in cold weather temperatures as low as negative 40 degrees Celsius. It also operates at very high pressure turning the diesel fuel into very fine mist letting it burn more efficiently to deliver greater power and lower emissions than other diesel engines.
2015 GMC Sierra Interior
The most amazing part about the 2015 GMC Sierra's interior is the large space. The centre console in this truck is so big you can store your laptop, folders and personal effects. It also has a very spacious back seat with ample legroom.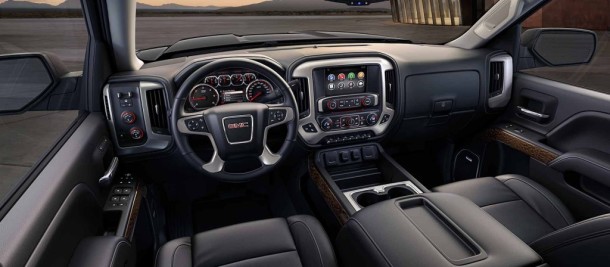 2015 GMC Sierra Safety
This also truck comes packed with a number of safety features that include Collision alert and lane departure warnings that notify you every time there is an obstacle on your path, or when you accidentally veer off your lane.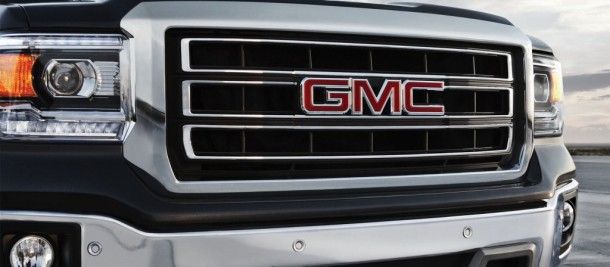 2015 GMC Sierra Performance
Thanks to the direct fuel injection and Variable Valve Timing, The Sierra's 6.6L V8 engine is able to churn out up to 397 Horsepower and over 760 lb of torque making it the most powerful version of the Sierra ever made.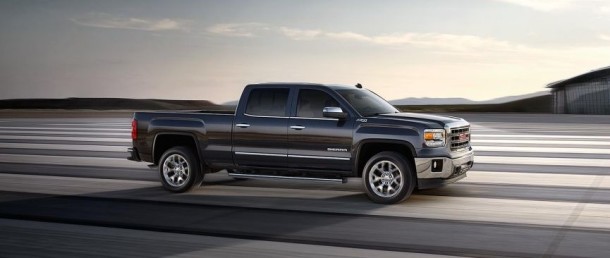 This track has a maximum trailing capacity of up to 14,000 lbs. Its maximum payload is 3,760 lbs. It also has intelligent safety features such as the integrated Trailer brake controller that displays the brake force and allows you to control the braking power. It also has a Standard Trailer Sway control that ensures the trailer moves in a straight line by applying the brakes appropriately to bring the trailer back into line.
Price
The 2015 GMC Sierra is one of the most expensive trucks you can buy. Starting at $51,735, the justification for this high cost is its advanced interior. Interior features include twin Information Screens, Keyless entry and navigation. These are Features you can never find in cheaper trucks.
This a heavy-duty truck that is sure to meet all your expectation when it comes to hauling capability,class, comfort and luxury.
2015 GMC Sierra
Summary
FUEL ECONOMY (CTY/HWY): 18/24 mpg
CAR TYPE: Truck
TRANSMISSION: 6-speed Shiftable Automatic
BASIC WARRANTY: 3 Yr./ 36000 Mi.
BLUETOOTH: No
HEATED SEATS: No
ENGINE TYPE: Flex-fuel (ffv)
TOTAL SEATING: 3
CYLINDERS: V6
DRIVE TRAIN: Rear Wheel Drive
NAVIGATION: No
Price: $51,735
Writen by