The new 2015 Jeep Renegade will challenge standards of what makes a Jeep. With its compact size and unquestionable off-road talent, the Renegade is a way of outflanking Jeeps tradition and a clever way to sell the brand to a new generation of customers.
It is not an easy task to present the new model of famous Jeep brand, but the youngest Jeep model 2015 Jeep Renegade besides strong bonds with heritage offers some of the best technical specifications in the class.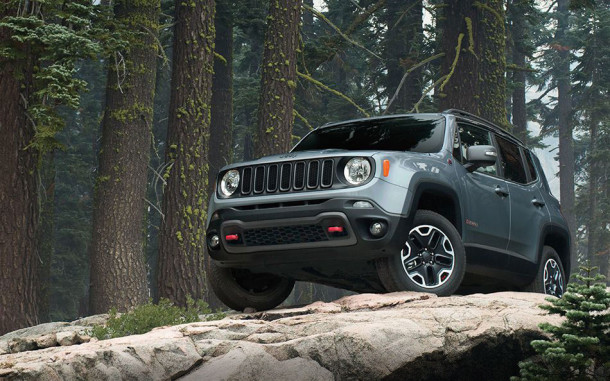 New "little one" does not differ from other present Jeep models by its seven-gap front grill but it is the first Jeep model with FIAT technology backplane. Even though there are some rare bad opinions about that, getting Fiat technology based engines is one of the best things that could have happened to the Jeep.
2015 Jeep Renegade Interior
Designers were aiming for a soft and touchable materials with functional details. Jeep has continued its cunning use of Easter Eggs in this interior, Chrysler's Uconnect infotainment system which will allow drivers to map out the road ahead or change the radio station, is available as well.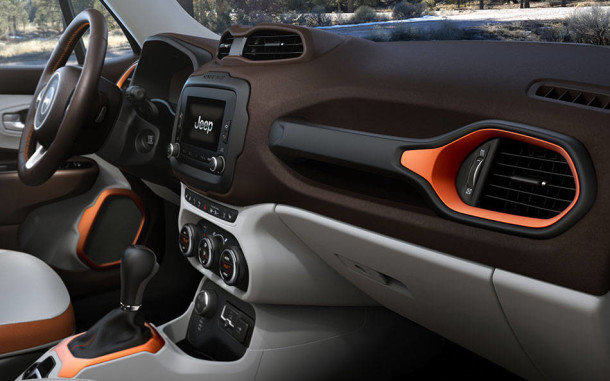 Inside, there are a variety of available colors, including trim pieces in red, orange or silver, and customers can choose between linen and leather seating surfaces.
2015 Jeep Renegade Exterior
Chrysler's designers made a huge effort to make the look of the new Jeep Renegade more appealing to the new customers, and to differ it from the existing line models and they have succeeded in that in the best way.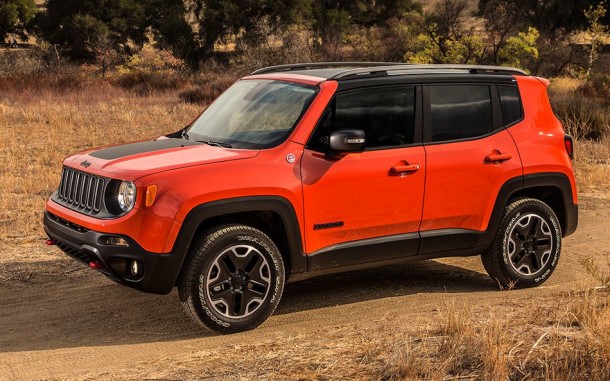 With an overall length of 4.2m, a width of 1.8m and a height of 1.66m, the Renegade is like city-size compact crossover. Cargo volume is 523 liters with the rear back seats up. Fold it down to the quite low cargo floor and you get 1438 liters. The exterior design is car-based but doesn't lack Jeeps authentic look.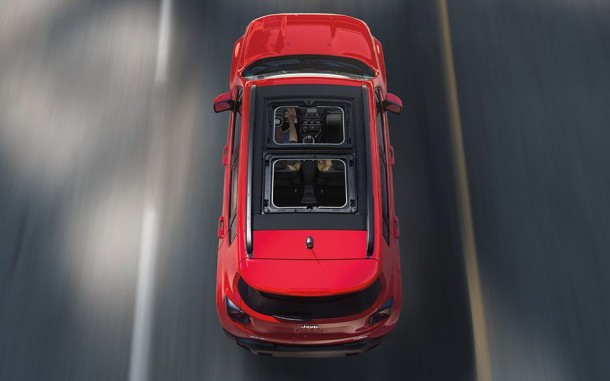 The newcomer does not differ from the other present Jeep models only with its seven-gap front grill but also has a provoking optional feature-My sky. It is a roof system made out of panels that can be removed and packed easily. The panels are made of a lightweight fiberglass-polyurethane material.
2015 Jeep Renegade Engines
It will be challenging to choose the right 2015 Jeep Renegade engine option. Fiat and Chrysler engines are both in the top of the engines technology and people will choose by rumor or by the heart. Small and very powerful energy efficient FIAT engine of 1.6 l turbocharged petrol engine with the power of 120KW and 250Nm of torque and already very good long lasting Tigershark engine 2.4l 137KW 240Nm enhanced with Fiat technology. The first engine is intended to be paired with manual six-speed gearbox and second with nine-speed automatic transmission.
Price and Release Date
The new 2015 Jeep Renegade has already hit the market and the starting price is $17,995.
2015 Jeep Renegade
Summary
FUEL ECONOMY (CTY/HWY) 24/31 mpg
CAR TYPE SUV
TRANSMISSION 6-speed Manual
BASIC WARRANTY 3 Yr./ 36000 Mi.
BLUETOOTH No
HEATED SEATS No
ENGINE TYPE Gas
TOTAL SEATING 5
CYLINDERS Inline 4
DRIVETRAIN Front Wheel Drive
CONSUMER RATING NAVIGATION No
Price: $17,995
Writen by