In past times, SUV vehicles were specially designed to be able to move, quite easily throughout any terrain. The vast majority of people considered SUV vehicles as a strong, massive and highly capable ones. Although, these virtues, generally speaking, stayed, but, meantime, people have realized that more sensible crossover SUVs are also very suitable for everyday use. So, naturally, famous and world widely praised American Company, Jeep has tried to satisfy the choosy taste of Americans by offering them a bit more civilized small crossovers (yeah, you are absolutely right, we DO think on the Compass and Patriot), but this whole story ended up pretty disappointing (we are wondering why?
Thankfully, the Cherokee has managed to, in a way, reconcile all tastes by delivering the best of both- real-world usability of Compass and capable off-road performance of the Patriot. Let's have a sneak peek into features of the, already be available, the 2015 Jeep Cherokee, in order to see how exactly this story started, shall we?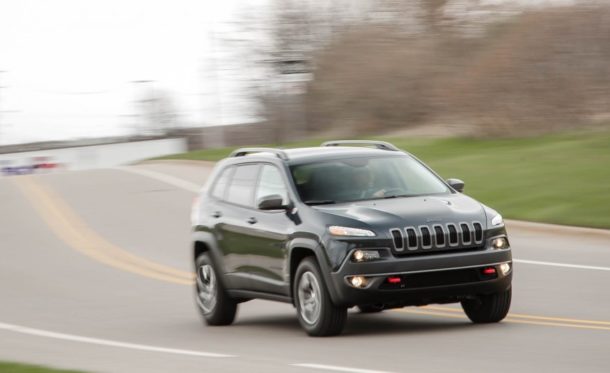 Interior, Exterior & Appearance
Basically, the 2015 Jeep Cherokee, presents a five-passenger crossover SUV, which comes available in four trim levels: Sport, Latitude, Trailhawk, and Limited. Naturally, of the exact selected trim level depends the exact feature package.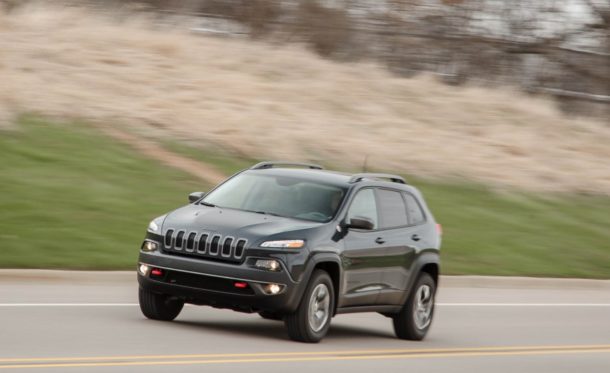 Generally looking, in the past times, it seemed that Cherokee is left behind the Grand Cherokee, primarily in the terms of exterior, general performances, quality, capability, and abilities, but that isn't the case any longer. The 2015 Jeep Cherokee doesn't only leave the utterly strong impression of its awesome and pretty handsome designed exterior and the inner materials are much improved, in terms of quality.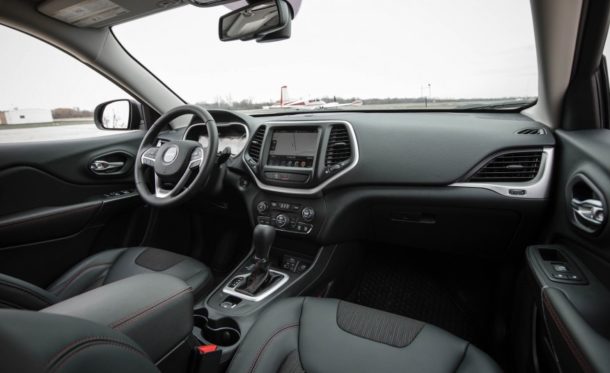 We can't say that, regarding the high-technology features, this masterfully crafted SUV lags behind its major competitors, on the contrary. There are a bunch of the most useful and pretty much trendy features of the latest technology, for example, huge 8.4-inch touchscreen entertainment and navigation interface, called Uconnect, easy-to-navigate menus, an accompanying knob that makes whipping through iPod menus a breeze, big touch buttons and so on.
Regarding the other pretty cool stuff, located in the inner part of the 2015 Jeep Cherokee, one may find: cloth or leather upholstery, reclining rear seats, air conditioning, telescoping tilt-wheel steering, full power accessories, an AM/FM stereo coupled with 6 speakers and auxiliary audio input and Bluetooth hands-free technology.
Engine
Under the hood of an every 2015 Jeep Cherokees is empowered by a standard 2.4-liter four-cylinder engine, which is capable of pumping up around 184 horsepower and 171 pound-feet of torque, while optional is a 3.2-liter V6 rated at 271 hp and 239 lb-ft of torque. Both engines are linked to a nine-speed automatic transmission and adjusted to either front-wheel drive or four-wheel drive mode. Highly important to stress out the following fact- Trailhawk models are adjusted on 4WD mode, only.
2015 Jeep Cherokee Release Date & Prices
Of course, the 2015 Jeep Cherokee is available for purchase, for months now, so feel free to contact your dealer. If you think that this particular vehicle just perfectly suit your needs, you should be aware of its price. For the base 2015 Cherokee you have to be ready to allocate around $30,000, but the price tags for higher trims can go up to $65,000.
2015 Jeep Cherokee
Summary
MPG: Up to 22 city / 31 highway
Curb weight: 3,655 to 4,028 lbs
Warranty: 3 yr/36,000 mi basic, 5 yr/100,000 mi powertrain
Other model years: 2014, 2016, 2017
Price: $30,000
Writen by