The 2016 Ram 4500-5500 Chassis Cab is one of the vehicles that is specially designed to be adapted to any kind of terrain. Transportation, towing, and reliability are words that are part of this truck's critically acclaimed descriptions.
Nevertheless, the great American truck manufacturer also offers a lot of comfort and technology which are rare characteristics in the category of chassis cab vehicles. The Ram 2016 Chassis Cab is available in 9 different versions – 3500 ST, SLT 3500, 3500 Laramie, ST 4500, 4500 SLT, 4500 Laramie, ST 5500, 5500, and the 5500 Laramie SLT which includes the base price ranges from $36,485 and $62,031. However, for that amount, you'll get your money's worth.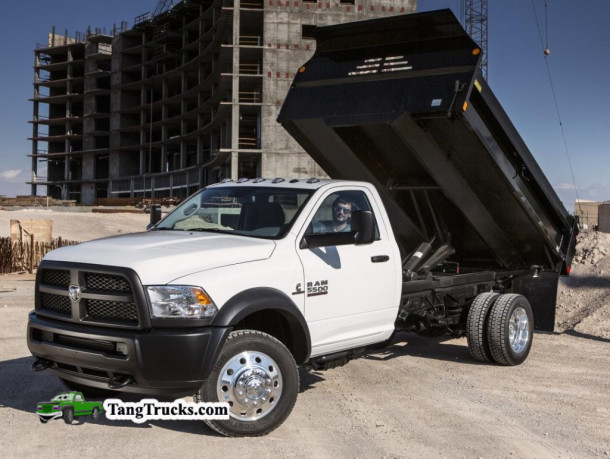 2016 Ram 4500-5500 Chassis Cab Engine and Performance
The 2016 Ram 4500-5500 Chassis Cab has one of the most versatile engines on the market. The engines offered by the Ram Chassis Cab 2016 are specifically designed for work because their horsepower is limited, but their performance is astronomical. In its basic version, the great American manufacturers of the truck have equipped it with a 5.7 liter Hemi V8 with a power of 383 horsepower and 400 pounds per feet of torque which is ideal for the transporting goods and materials.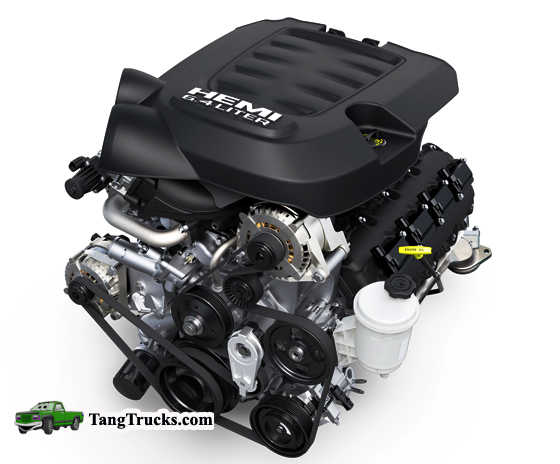 However, when it comes to towing, it is better to use the turbo inline 6-cylinder 6.7-liter diesel despite its 305 horsepower of torque 610 lb-ft. The gasoline engine has a 6-speed automatic transmission as a standard manufacruing feature. The latter is also available with a turbo diesel engine. However, its' manual 6-speed transmission, a rarity in the category chassis cabs, is much more efficient.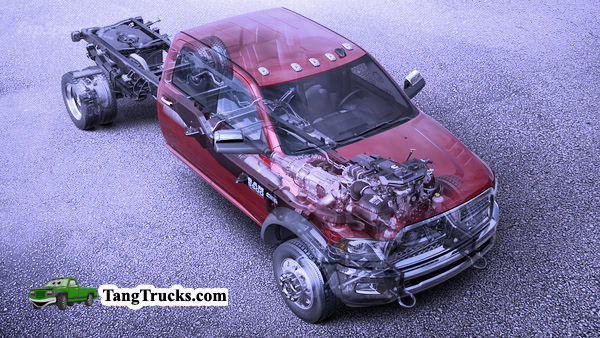 Specs
If you are looking for a competent vehicle, then look no further than the 2016 Ram. Ram Chassis Cab 2016 offers all the technologies and equipment necessary for the installation of a snow removal system, which is sure to appeal to entrepreneurs working in the field. In addition, the American manufacturer has developed a new feature this year which is a idle timer for the motor. This idle timer can save the engine from wear and tear and even extend the life of the turbocharger. As if that was not enough, the Ram 2016 Chassis Cab also has a limited slip rear differential, a control module integrated brake, and a 196-liter tank series which increases the duration of the work without having to refuel.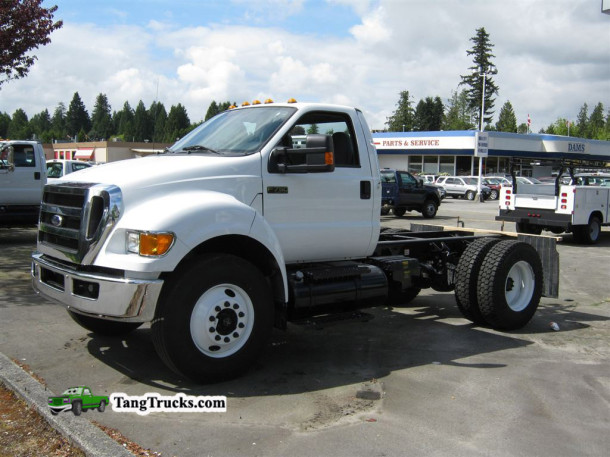 Interior Features
The Ram 2016 is like an office on 4 wheels! The 2016 Ram 4500-5500 Chassis Cab offers a spacious and warm interior. The interior offers a host of practical storage spaces. The American manufacturer also offers several interior finishes for its large truck. Furthermore, the Ram 2016 Chassis Cab has the Uconnect system, satellite radio, and a media system sirusXM center series.
Writen by