The new 2014 Toyota Hilux is on the market. Earlier this year it has been announced that Toyotas best selling utility vehicle, the HuLux will be getting some significant updates for the year 2014. We can expect improvements all the way from the safety features to better fuel efficiency levels.
2014 Toyota Hilux Exterior
In terms of exterior design and styling, there are no significant changes since the previous generation, which saw only a few updates in terms of the tail light and front bumper design. Apparently Toyota isn't taking any chances and is sticking with the already highly satisfactory design.
2014 Toyota Hilux Interior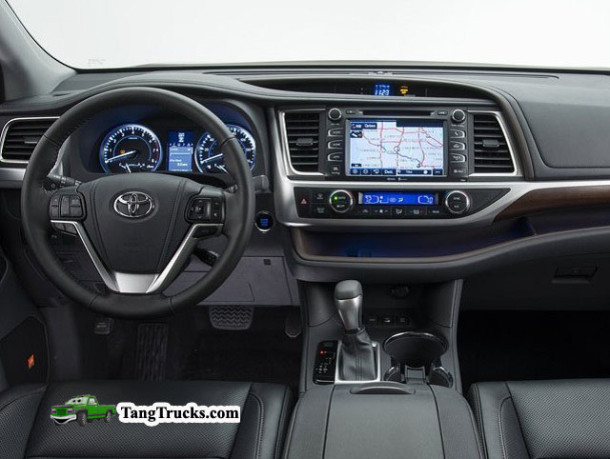 The cabin gets somewhat of a fresher design, especially with the optional leather pack for the SR5 model, which includes high quality leather chairs and door panel inserts, along with an electric seat adjustment for the driver. Secondly, the amount of comfort is reasonable in the front, but fairly tight in the back and altogether not very comfortable. There is an addition of a new steering wheel with some highly accessible audio controls. and a more current information screen. The new HiLux does incorporate a 6.1-inch touch-screen media system with a reverse-view camera and satellite navigation. In addition, bluetooth phone and audio streaming and auxiliary and USB inputs are also present.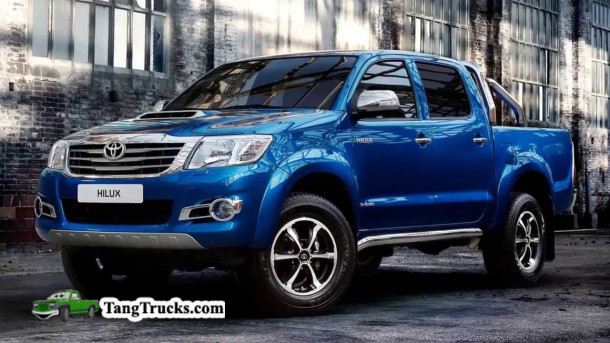 2014 Toyota Hilux Safety
New model sees an inclusion of a seatbelt warning light, a lap-sash belt, some extra padding in the knee area of the driver seat and 6 airbags. All of these features were more than enough to get the new Hilux a five star ANCAP safety rating.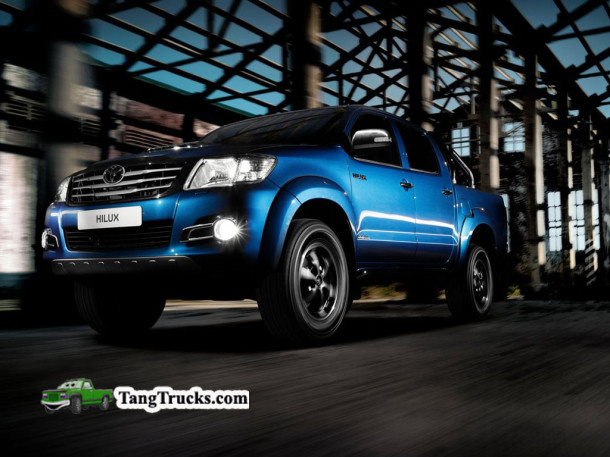 2014 Toyota Hilux Engine
Under the hood, the 3.0-litre turbo diesel four-cylinder engine remains and it still produces up to 126kW of power at 3600rpm and 343Nm of torque from 1400-3400rpm. However, this year model does get an extra gear with the brand new five-speed automatic transmission. It's certainly considered a step up as it does shift faster and more seamlessly that the four speed. So it's no surprise that the fuel economy gets some better numbers, 8.7L per 100km compared to 9.3L of the previous model. As for the driving experience, the rear suspension does bumble a little when faced with some brimming surface changes, especially if you are carrying a heavy load, but on the city surfaces, it glides seamlessly.
2014 Toyota Hilux Price
The 2014 Toyota HiLux is expected to hit the market sometime later this year with a slight increase in price. The SR5 crew cab will start at around $48,000, while the SR5 dual-cab 4×4 will start at $54,590.
Writen by