Compact SUV fans have the best choice for sure and another excellent vehicle of this kind is almost ready to indulge their whims. There are many reasons why the Ford Escape should be your choice if you are looking for a vehicle of this kind. The new 2016 Ford Escape is a 5-seater which offers a healthy close of utility, along with great style, excellent technological features, and great choice of engines. Other compact SUVs might cost less, but have in mind that the new Ford Escape 2016 has all of the qualities mentioned above and even the base model has a lot to offer.
2016 Ford Escape Exterior
We know that you want to hear more about the newcomer, so let's start. The first thing you need to know is that it offers great style, solid fuel economy, and a great deal of features. But what about the exterior design of it? The vehicle is absolutely amazing and appealing thanks to the recent changes. The first generation of this model was recognized by its boxy shape, and the 2016 model will be celebrated because of its high and appealing style.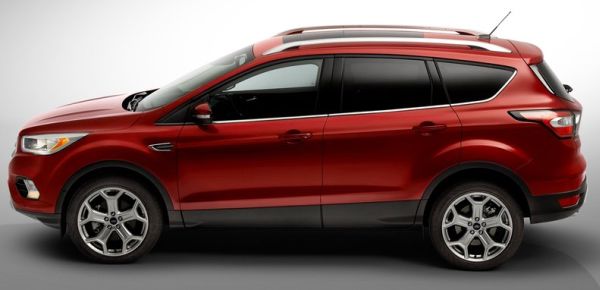 There is no doubt that the vehicle will become the most stylish SUV as soon as it hits the market. The front fascia of the car will sport newly designed HID headlights. There will also be dual-chrome exhaust tips. Higher trim levels will be equipped with 19 inch wheels. Some of the new features that will make your life easier include parallel-park itself and rear cross-traffic warning.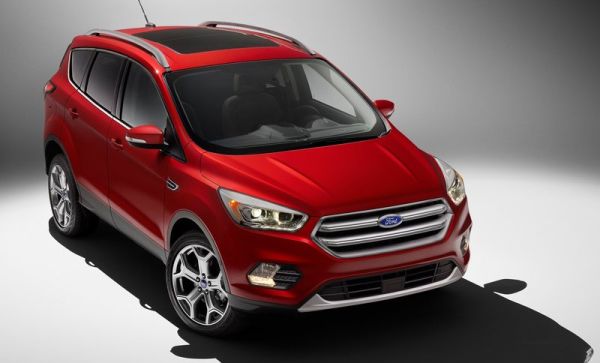 Ford Escape 2016 Interior
The interior design of the 2016 Ford Escape seems to be pretty busy with all of the buttons, lines, and textures. You should not worry because once you get used to it, everything will be pretty simple. You can easily figure it out from ergonomic standpoint. One of the greatest features inside of the cabin is the new Sync 3 infotainment system.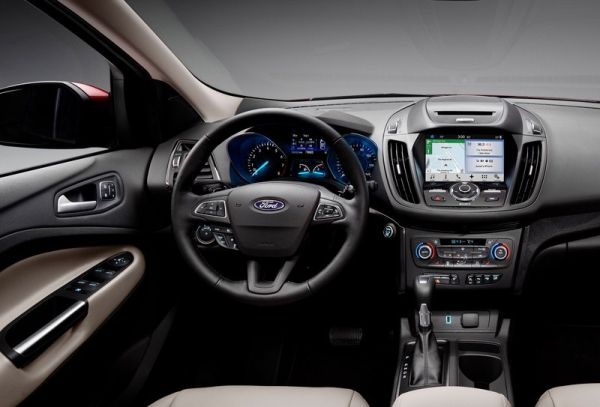 The seats are pretty comfortable and supportive. When it comes to cargo area, it is solid. Customers will also be offered panoramic moonroof, Sony audio system, air conditioning, cruise and audio control, and MyKey system. Among many other safety features you will find complement of airbags, and many other electronic safety features. If you prefer alloy wheels and AWD system, in that case you should choose higher trim levels.
Ford Escape Engine
The 2016 Ford Escape will be offered with three engine options. The base model will be powered by a 2.5-liter 4-cylinder drivetrain which makes 168 hp and 170 lb-ft of torque. The engine is mated to a six-speed automatic shifter and power is sent to the front wheels.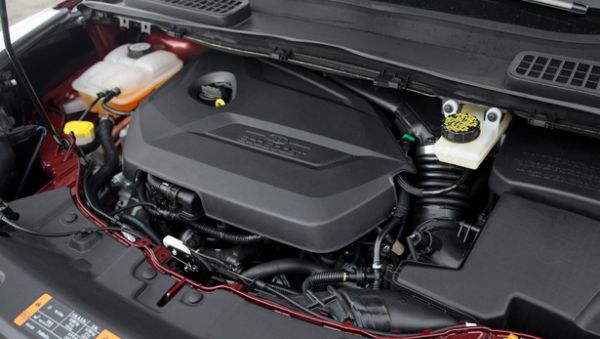 The mid-level SE model will be powered by a 1.6-liter turbocharged 4-cylinder which has the capacity to produce up to 178 hp and 184 lb-ft of torque. A 2.0-liter turbocharged 4-cylinder engine is also optional for the SE trim level. The Titanium models are powered by the same 2.0-liter turbocharged 4-cylinder.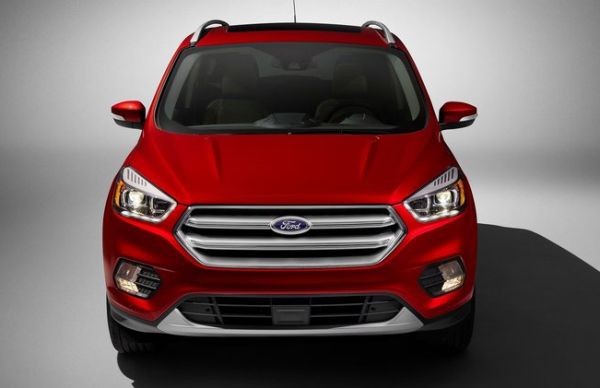 2016 Ford Escape Release Date and Price
An estimated price for the 2016 Ford Escape is $24.000.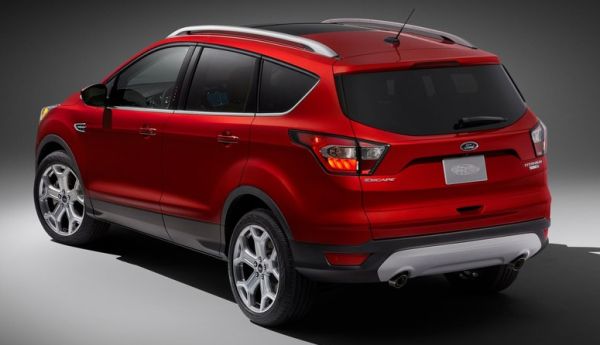 Writen by