The new 2014 Toyota Hilux Diesel is here. The base price is around $52,000. Toyota has always been the leading car manufacturers globally with extensive worldwide market. Although there have been cases of Toyota car revisions, the company has been in the forefront to give the best service to all its customers. This is facilitated by having branch companies located in different countries.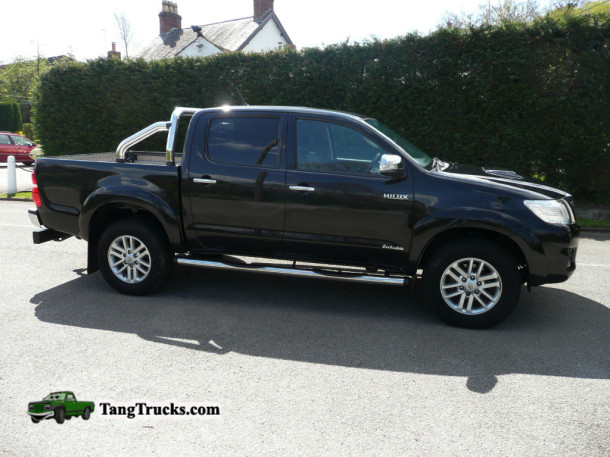 They also produce a wide range of cars that fit all the consumer needs whether in transportation or in personal cars. Let us take a look at one of the latest 2014 Toyota Hilux Diesel car which is the current 2014 model.
2014 Toyota Hilux Diesel Engine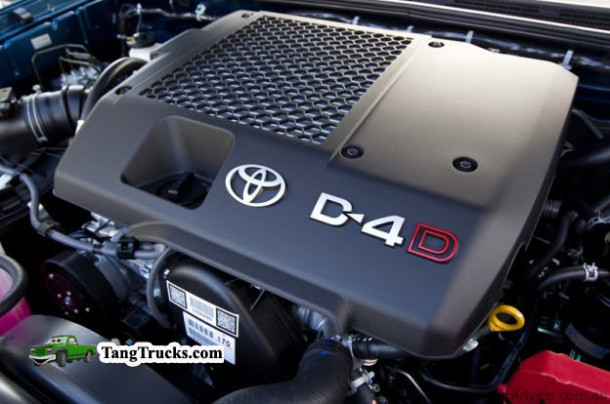 The 2014 Toyota Hilux Diesel uses a 3.0 liter turbo four-cylinder engine, which has not been changed from the previous 2013 model. This engine is capable of giving a power of up to 120kw at 3600rpm and also 343Nm of torque from a well 1400-3400rpm at ease. The engine capacity is 2982cc, light alloy in head composition and DOHC gear type. This engine however is not that powerful compared to some of the cars peers.
2014 Toyota Hilux Diesel Fuel Consumption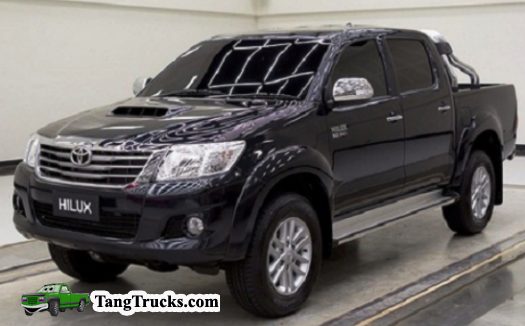 The fuel consumption in the 2014 Toyota Hilux Diesel has improved due to the new five-speed automatic transmission with a Diesel common rail injection type. This comes to replace the previous four-speed transmission. Per 100 kilometers, the new 2014 Toyota Hilux has also reduced the amounts, taking in 8.2 liters per 100 Kilometers on average. On extra urban however, the car can take down to 7 Liters in 100 Kilometers.
Price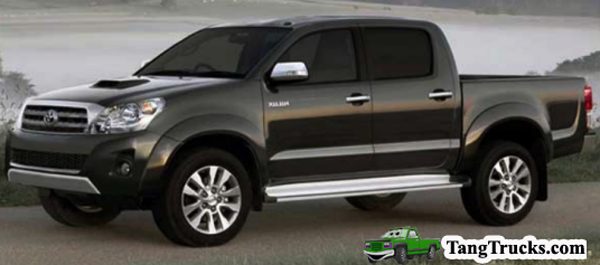 The SR5, which is the variant of the 2014 Hilux 4*4 model has increased in price of about $1000 from the previous model. This means it will be retailing at about $52,000 to $55,000. This also comes with a 3 years warranty or 100,000 first kilometers.
2014 Toyota Hilux Diesel Performance
The manual transmission of 5 gears makes the car perform just as it should be. An independent, jointed mount anti-roll and wishbone suspension is also a great factor on the performance. The ability to also change the 4*4 wheels also makes the car well adapted to running on different courses. It also has a Rack and Pinion steering type in addition to two disk brakes which makes the driving experience even more fun. However, the 207g per kilometer of CO2 may however be not very appealing.
2014 Toyota Hilux Diesel Interior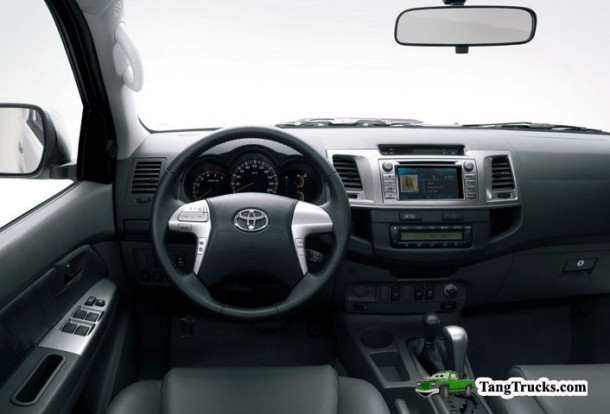 2014 Toyota Hilux Diesel Verdict
Considering its performance, the new safety measures that have been improved and also the wide range of colors, the 2014 Hilux Diesel has some value. Although it might not be the cheapest or the strongest out there, the price is very appealing. If you would like a nice outdoor family truck then this is the model to go for.
More information:
http://toyotaforce.com/2014-toyota-hilux-diesel-price-review/

http://toyotaforce.com/2014-toyota-hilux-3-0-d-4d/manual
Writen by