The 2016 Dodge Ram 4500-5500 chassis cab is specifically designed in such a way that it can be suited to any terrain. It can adapt as per the surface whether it is hilly, rocky or mountainous. There are a number of words to describe the tough features of this mean machine but power, towing and reliability would fit the bill right away.
The American truck manufacturer has also incorporated technology and comfort too which is way above the standard features it has on offer. It falls under the category of chassis cab vehicles who never play around with style and comfort, but this time they have done it quite successfully. The 2016 Ram 4500-5500 is available in nine different variants – 3500 ST, SLT 3500, 3500 Laramie, ST 4500, 4500 SLT, 4500 Laramie, ST 5500, 5500, and 5500 Laramie SLT. The price ranges from model to model but it is a guarantee that one will get its money's worth.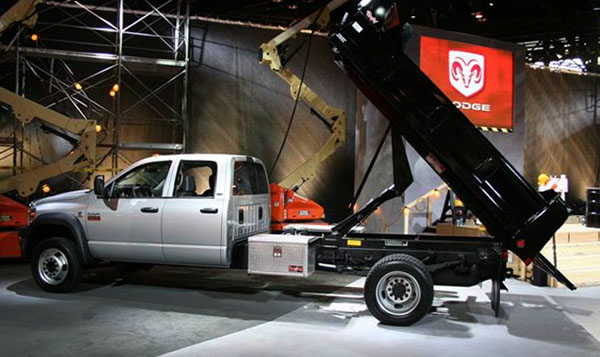 Exterior
The exteriors of the 2016 Dodge Ram 4500-5500 cab are quite sturdy. The wheel base is designed smartly and is best suited for the ones who intend to drive for a long journey. Also, it offers a great balance and stability while carrying heavy or extra heavy loads for a long distance.
Interior
The interiors for the 2016 Ram 4500-5500 are designed to offer a spacious and an extremely warm feeling. It offers multiple options of storage spaces. The American manufacturer specialises in perfect interior finishes for its large trucks as well. Also, the model is well-equipped with Uconnect system, a satellite radio, and also a media system sirusXM center series.
Engine
Without a doubt, the 2016 Ram 4500-5500 has one of the best engines in the market right now. It has been well accepted by the consumers too that the engine is quite strong as compared to its counterparts in the market. The engines are specially designed for work since the horsepower is very limited. In its most basic version, they have incorporated a 5.7 litre Hemi V8 engine with an enormous power of 383 horsepower and 400 pounds per feet of torque. This kind of power serves as a perfect requirement for the transportation of goods and materials.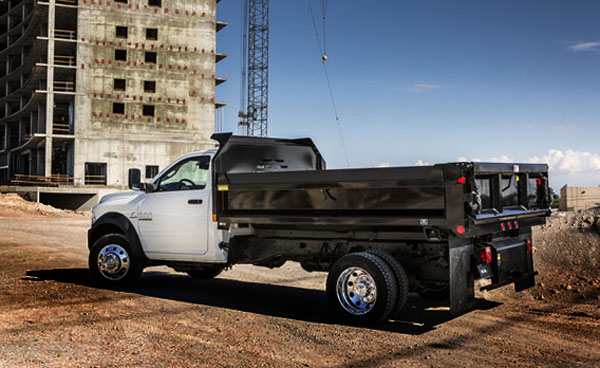 Performance
The performance of the 2016 Ram 4500-5500 cab is absolutely great, going by the results and reviews. One of the major reasons for a good performance is the use of turbo inline 6-cylinder 6.7 litre diesel engine despite of a horsepower worth 305 and a torque of 610 lb-ft. It is fitted with a 6-speed transmission, which is rarely found in cabs of this category. This is also the reason of it being more efficient. It also has limited slip rear differential, a control module integrated break and an advanced 196 litre tank.
2016 Dodge Ram 4500-5500 Release Date and Price
The 2016 Dodge Ram 4500-5500 price was initially considered to be on the higher side but since there are wide options available for the chassis cab in the market currently, it has been kept between $36,485 and $62,031. The release date has been set in 2015 which means we can have this model in the market within a few months. The 2016 Ram 4500-5500 surely promises to be a strong variant in its category.
You can read about 2016 Dodge Rampage here: https://truckszilla.com/2016-dodge-rampage-concept-price/
Writen by