Just as the dust settled, a bit, down, Nissan's premium brand, the Infinity, officially announced that they are more than willing to create (and launch) a "brand new" (?!) QX30, as a 2017 year model. We put the question mark, because we considered this "brand new" QX30 to be, just another, slightly, upgraded version of a jacked-up Q30, we saw earlier this year. Anyway, as their previous models have reached really high selling figures throughout the U.S. and China markets, this newly boosted variant is, again, aiming to conquer the European car market. Good luck with that folks, it is a tremendously competitive place, where are sovereign ruling the giants, like: the BMW X1 and the Mercedes-Benz GLA 250. Please, don't get us wrong, we DO consider the 2017 Infiniti QX30 quite capable to cope with these powerful rivals, but that battle will be, surely, bloody and uncertain till its end.
2017 Infiniti QX30 Interior, Exterior & Appearance
It is a very well-known fact that Infinity simply took advantage of its relatively new relationship with Daimler to create highly fashionable and desirable QX30. This newly made edition, in terms of exterior, won't offer nothing brand new.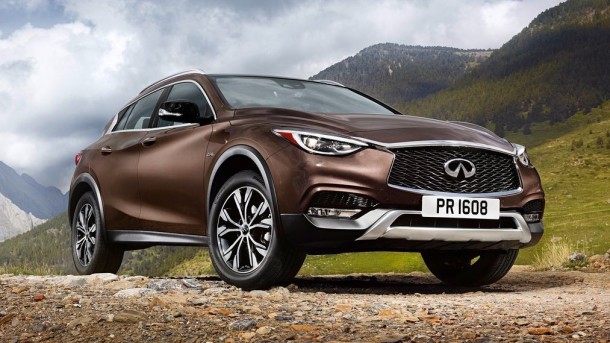 So, let's recapitulate: its chassis, platform, powertrain and suspension will be, once again, taken from the Mercedes-Benz MFA, the CLA- and GLA-Class models. On the other hand, newly restyled 2017 QX30 should be much bolder design than its German rival (it will possess much sharper and deeper lines and curves, plastic cladding that will be situated on the lower edges of the rocker panel, slightly revised bumper, newly designed wheel wells and metallic trim designed to present the perfect match with skid plates). To be quite honest, this whole story reminiscent more like the QX30's bigger brother, the Q30, than the German rival. However, the main differences between brothers should be the ride height, which is going to be slightly higher in the QX30 than in the Q30.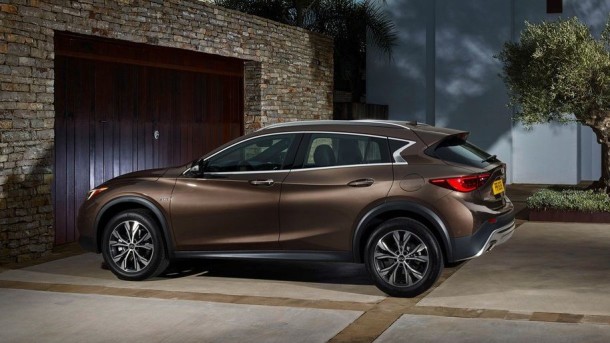 When we take into our consideration the interior, it should be, at least, half as spectacular as its exterior. Regarding cockpit, it should stay reasonably roomy and, almost, fully draped in leather or Alcantara or Nappa natural leather (depending on the exact chosen trim level). In order to attract slightly younger buyers, the main cockpit should feature highly interesting design details. The Infiniti's new look should be defined by a dynamic, asymmetric sweep across the dashboard coupled with the optional black or beige Nappa leather.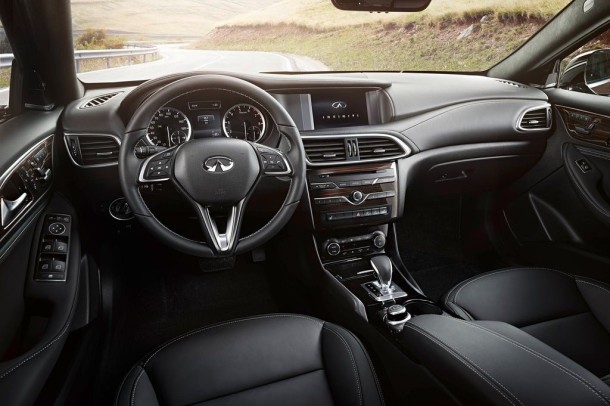 The cabin of the 2017 QX30 will be, literary, flooded with the wide range of the most various (pretty handy and highly useful) hi-technological gadgets, as well as slightly improved safety equipment package. The tech and safety goodies will include some pretty cool stuffs, like: a standard InTouch touchscreen infotainment system, a 360-degree Around View monitor, an intelligent parking assist system and slightly upgraded adaptive cruise control system.
Engine
Another key difference between cousins will be reflected in driving setups. While the Q30 is adjusted to FWD mode, the 2017 QX30 will only be offered with an all-wheel-drive mode setup. The Infiniti officials claim that the QX30's AWD system can redirect up to 50 percent of the engine's power to the rear wheels.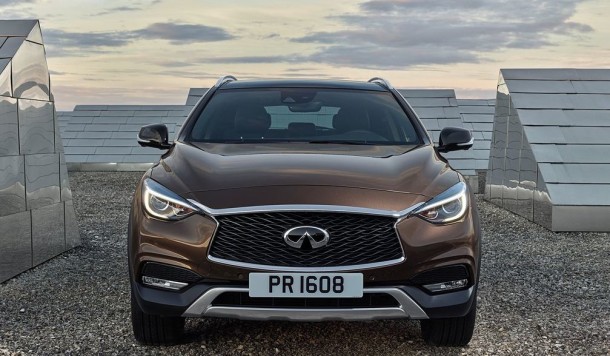 And they are absolutely right! The 2017 QX30 should come along empowered with a standard 2.0-liter turbo-four cylinder engine option which should be able to generate around 208 hp and 258 lb-ft of torque. That particular motor option will come along exclusively matched with a seven-speed dual-clutch automatic transmission.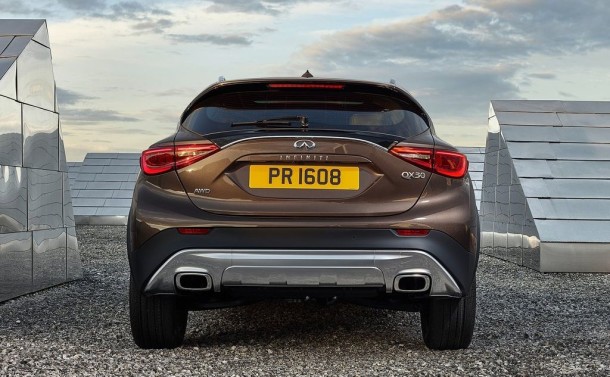 2017 Infiniti QX30 Release Date & Prices
It is expected that this, somehow, upgraded variant become available for purchase sometime during the second quarter of this year. Regarding the price range, it is expected to stay, pretty much the same- in the low to mid $30,000 range.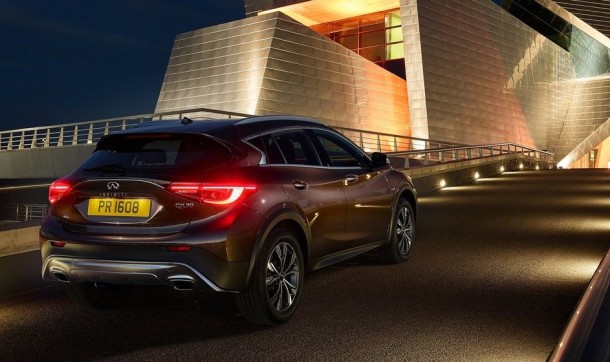 More info: http://www.infiniti.ca/en/future-vehicles/qx30.html
Writen by