The second generation Mazda CX-9 will come improved with some very welcoming features. This new SUV will be lighter, more fuel efficient and safer. Its exterior will be attractive and sporty while the interior will be modern and comfortable. For more details about the new 2017 Mazda CX-9, keep reading.
2017 Mazda CX-9 Exterior design
The exterior design of the 2017 Mazda CX-9 looks quite aggressive. This car will have a few features from the Koeru concept. It will have a striking look thanks to a new and larger front grille and its thin designed headlamps. This model will also receive a new concept for the bumper which will provide a sporty appearance to this new SUV. It can be set on 18- or 20-inch wheels. As for dimensions, the new CX-9 will come with a 2.2 inches longer wheelbase, but also 1.2 inches shorter than the predecessor. Its front overhang will be 2.3 inches shorter.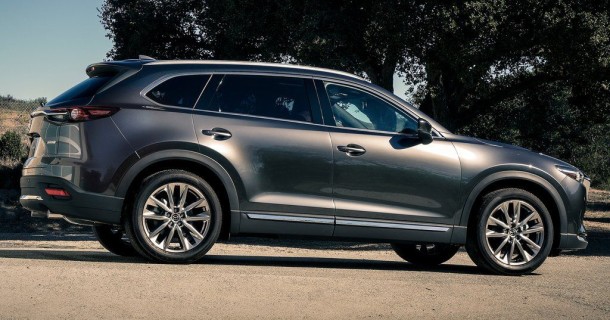 The new CX-9 will be available in seven exterior colors. The customer can choose between Soul Red, Sonic Silver, Jet Black, Deep Crystal Blue, Titanium Flash, Snowflake White Pearl and Machine Gray. This last hue is a new color for the new Mazda.
Mazda CX-9 2017 Interior design
As for the interior, the new Mazda CX-9 will come with very impressive and expensive cabin. The interior will be decorated with wood and aluminum inserts which will provide a more luxurious and modern look. As it seems, this is probably the most comfortable model from this company. It will come with a unique dashboard and redesigned A/C vents. In front of the driver will be a three-spoke steering wheel and the same instrument cluster.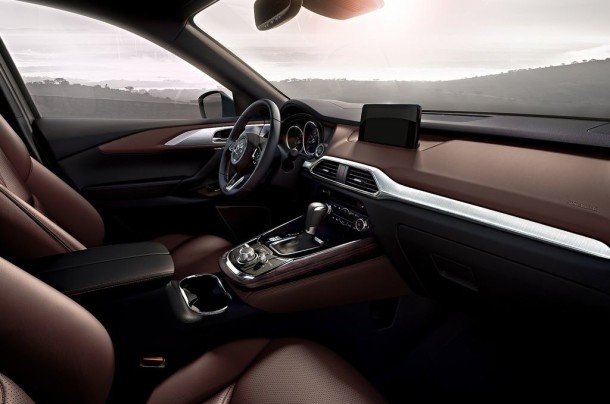 The car will come equipped with a seven or eight inches touchscreen for the Connect infotainment system. A 4.5 inches TFT screen is placed in the instrument cluster. For the rear passengers, there will be two 2.1-amp USB ports. The model will also be equipped with Bose premium audio system which will have 12 speakers.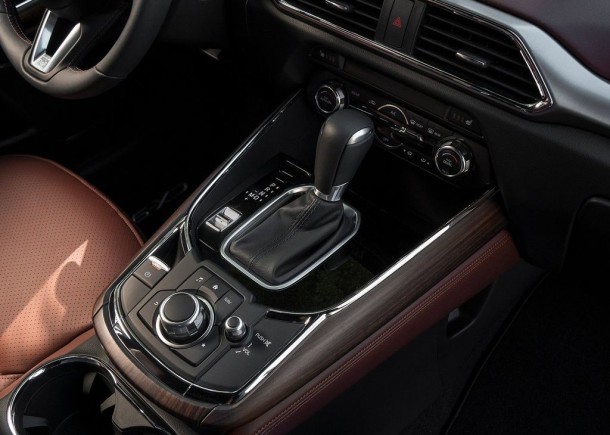 The good news is that this model will come much safer with more safety features. The car will come with the i-ActiveSense system which will have a bunch of safety functions such as a lane-keep assist, high beam control, distance recognition support, etc.
Engine specs
The 2017 Mazda CX-9 will be powered by a new 2.5-liter, four cylinders, SkyActiv engine, which will be capable of delivering 250 hp and 310 pound-feet of torque. This model will come with 23 hp less, but 40 pound-feet of torque more, if we compared it to the previous V-6 engine. This engine will be mated with a six-speed automatic transmission.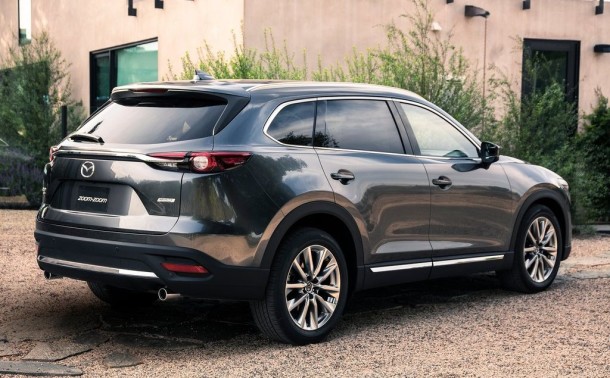 The new Mazda's SUV will come available with the i-Activ predictive AWD system, but only as an option. Thanks to the weight reduction, the engine will be unladen, and it will also provide better braking performance. The new CX-9 will need 7 seconds to achieve from 0 to 60 mph while its top speed will be set at 130 mph.
2017 Mazda CX-9 Price
Right now, it is early to talk about the price of the 2017 Mazda CX-9, but it can be assumed, compared to the price of the current CX-9 model, that this 2017 model will come with a price of $31.000 before options.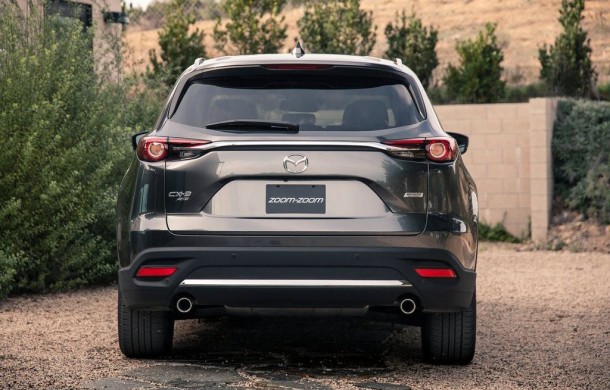 The main rivals to the new Mazda's SUV will be the 2014 Toyota Highlander and the 2016 Honda Pilot.
2017 Mazda CX-9
Summary
year: 2017
make: Mazda
Model: CX-9
Engine: inline-4
Horsepower @ RPM: 250
Torque @ RPM: 310
Displacement: 2.5 L
0-60 time: 7 sec. (Est.)
Top Speed: 130 mph (Est.)
Price: $31.000
Writen by