If you are looking for a stylish, comfortable and powerful ride then the Nissan Frontier is the answer. It's off-road capabilities are second to none. The V6 engine truck has an outstanding 6,500 Ib towing capacity. Here are some of the features of the 2014 Nissan Frontier.
2014 Nissan Frontier Interior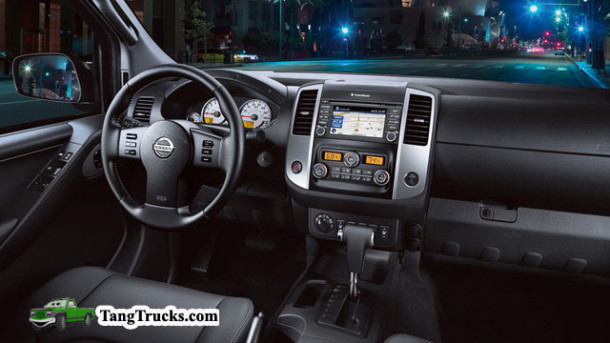 The 2014 Nissan Frontier is a multi-purpose truck. If you want to carry out a task at a job site you can create a desk by having the front seat folded and proceed to take notes. The truck is tastefully designed with spacious comfortable seat for five. Another plus for the truck is the large doors that open wide making it easy to enter and get out of the cabin.
2014 Nissan Frontier Exterior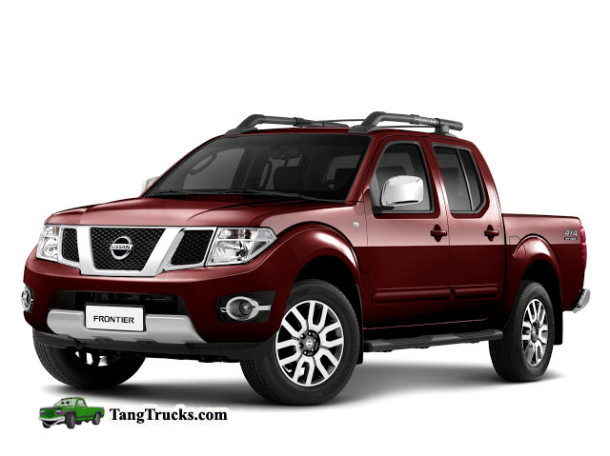 Frontier body frame is meticulously designed for on and off road. The material used is made from long lasting and stylish impact resistant materials like chrome and high tensile strength steel. The exterior is hardy making it perfect for off-road ventures.
Performance and Towing Capability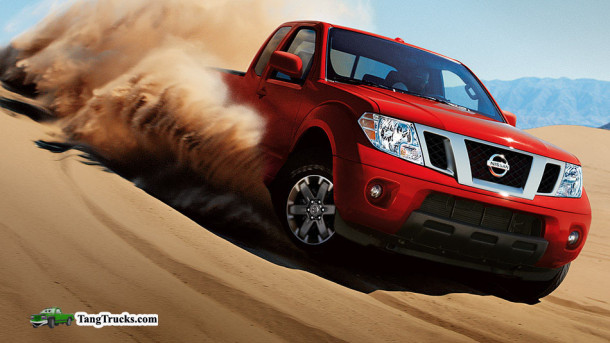 Frontier V6 engine has 216 hp and 218 lb-ft of torque. This powerful machine has a towing capacity of 6,500-lbs. It's has plenty of space for cargo.
Active Brake Limited Slip (ABLS)
The frontier comes with Active Brake Limited Slip (ABLS) that has the capability of sensing wheel spin. It then automatically responds by applying brakes on the wheel that is spinning and directing power to the wheel that have more grip ensuring that you are able to have total control of the vehicle.
Hill Start Assist
This will assist you not to roll backwards when you are on an incline. Brake pressure is maintained for a couple of seconds to allow you switch to the accelerator from the brakes.
Hill Descent Control
Hill descent control will enable you drive on a steep slope in your four wheel drive vehicle by maintaining your brake and speed pressure.
Electronic Locking Rear Differential
The electronic locking rear differential will boost your Frontier rear wheel traction and nudge your truck to move forward. This is usually applied when your 4 by 4 fails to deliver.
Bilstein® Off-road Performance Shocks
These shocks were specially designed to meet your on and off-road experiences. They will guarantee you a comfortable ride as well as responsive handling.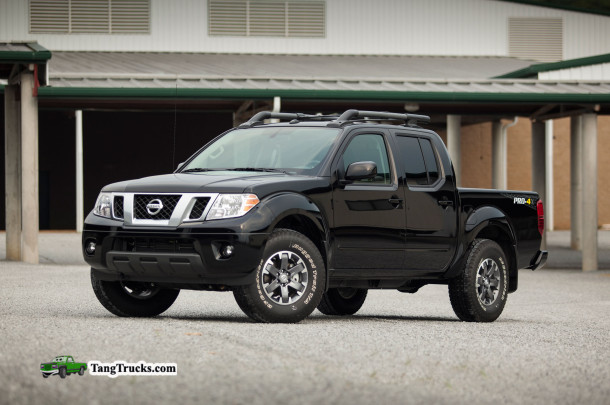 Price
The Frontier S goes for $17,990 while the more powerful 4 cylinder will cost you $ 22,850.
2014 Nissan Frontier Fuel Efficiency
On the Highway the Frontier S consumes 23 mpg and 19 in the City while the Frontier SV 4-Cylinder gulps 23 mpg on the highway and 17 mpg on the city.
More information:
Nissan http://www.nissanusa.com/trucks/frontier
Writen by