Third generation of Chevy Silverado has now put its roots, but heavy duty models were only refreshed last year. This leaves plenty of time before towing division of Silverado takes on different appearance. This, in turn, means that 2017 Chevrolet Silverado HD will remain the same, more or less.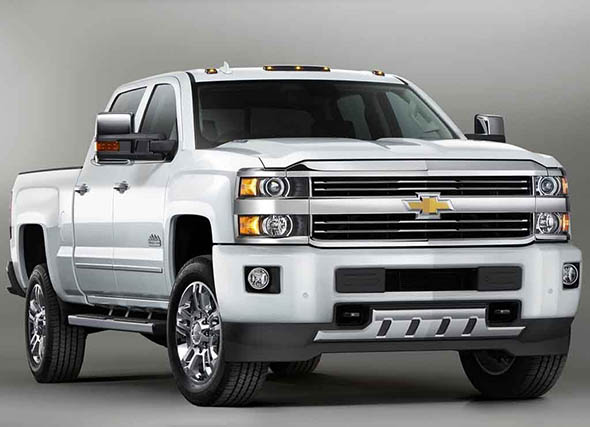 2017 Chevrolet Silverado HD Engine and Performance
There aren't many differences between Silverado HD 2500 and HD 3500 trucks in terms of available engines. Both models can be ordered with 6.0L V-8 petrol or 6.6L turbo diesel V-8 engine. Former is capable of making 360 hp and 380 lb-ft of torque with fleetside pickup box or 322 hp and 380 lb-ft of torque with pickup box delete.
Turbo diesel manages to generate more horsepower (397), but rotational force is where it excels. It is capable of producing no less than 765 lb-ft of torque which greatly boosts its towing figures. Speaking of which, HD 2500 can tow up to 17,900 pounds, while HD 3500 manages to pull 23,200 pounds. Both models can, ultimately, be ordered with either rear or all-wheel drive, and offer couple of 6-speed automatic gearboxes; regular heavy duty one and Allison 1000 option.
Features and Design of the new Chevrolet Silverado HD trucks
Unlike their smaller sibling 1500, Chevrolet Silverado HD 2017 trucks feature bulkier design and more steel to go around. Front end gets intimidating chrome-filled fascia with exclusively angular styling, while rest of the truck gets strong side skirts, 17 or 18-inch wheels and different rears. HD 3500 gets more pronounced fenders out there in order to accommodate couple of tires side by side, for that extra towing capability.
Chevrolet Silverado HD 2017 Interior
Car's respective interiors don't differ at all. Cabin space depends on cab configuration, naturally, but you get the same choices with both HD 2500 and HD 3500. Furthermore, trim levels and refinement options are also the same, and can include wood accents and leather seats, together with leather dash covers. Dash itself is large and boxy, with Chevy's trademark truck instrument panel and optional 8-inch touch screen infotainment system.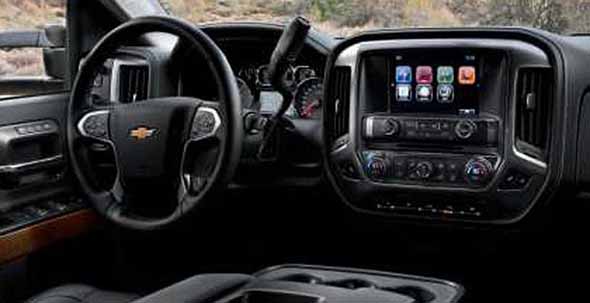 Base models, however, only get 4.2-inch audio color display. As already mentioned, top tiers of 2017 Chevrolet Silverado HD trucks can be as refined as those in 1500 full-size pickup. This means that Bose sound system, front seat heaters and coolers, and heated leather-wrapped steering wheel are also present. HD 2500 and HD 3500 also offer a rearview camera, front and rear park assist, lane-departure warning and forward collision alert with select models.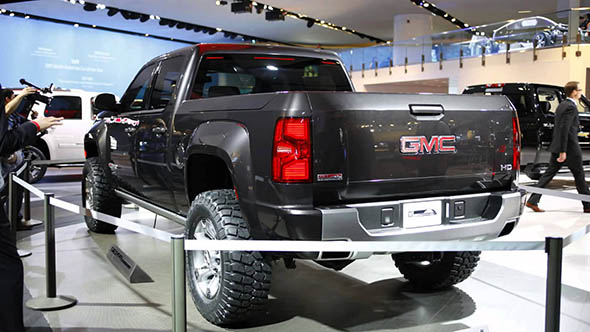 2017 Chevrolet Silverado HD Price and Release Date
Heavy duty trucks just aren't about fuel efficiency. You'll be hard-pressed to manage crossing from teens to twenties in mpg combined with either of the two engines, drivetrain configurations or transmissions. $35,500 is the least you'll have to pay for HD 2500, while High Country trim costs $55,500. HD 3500 starts from $36,500, while ending at similar price tag as HD 2500.
2017 Chevrolet Silverado HD trucks are more than capable to tow pretty much anything you can imagine. HD trucks, in general, are backbones of economy, and Silverado fits into this story rather well. Both HD 2500 and HD 3500 are quite capable utes with plenty of refined details and tech options usually reserved for borderline luxury cars.
Take a look at the 2017 Chevrolet Silverado.
2017 Chevrolet Silverado HD
Summary
Towing capacity: 17,900 pounds
Horsepower: 360 HP
Engine: 6.0L V-8 petrol or 6.6L turbo diesel V-8
Torque: 380 lb-ft
Price: $35,500
Writen by