After more than 2 years of rumors, it looks like the new 2019 GMC Sierra is finally on its way. The truck has yet to be confirmed by General Motors but it has been spied testing a few times so far. While at first, the prototypes looked far from completion, the latest versions seemed pretty much ready. Thanks to that GM also started to peel away some of the camouflage so we do have a much better idea of what to expect. The new Sierra is going to be GM's first all new truck is a while now. The new model will still be based on a ladder frame chassis and it will still come with all the bells and whistles of its predecessor. On top of that, it looks like the new model will be more efficient, safer and considerably more capable.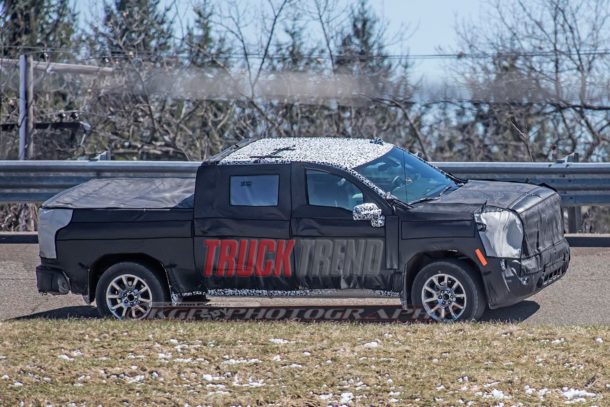 2019 GMC Sierra In detail
Some asked how is GM going to be able to do all of that. Well, the new version of the Sierra has a real chance of being made out of aluminum. Even though this is still a rumor, it seems GM has been developing an aluminum technology to use in their future vehicles. The Sierra, alongside the Silverado, will be the first to get it. The truck is expected to receive a high strength steel cab on which aluminum panels will be mounted. This will assure it will benefit from all the strong points of the aluminum construction without any of the drawbacks.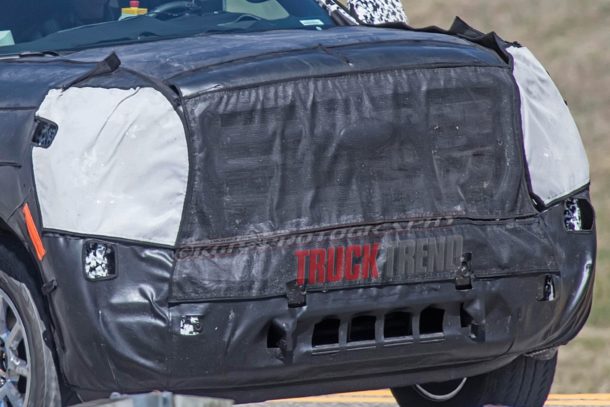 This alone should give it a 10 to 15% increase in its payload and fuel efficiency which would make it one of the best in its class. The downside would be the total cost for the truck. It has yet to be confirmed but it looks like the GMC Sierra might be more expensive than its predecessor.
Design
A few days ago we managed to take the first good look at a partially uncovered version of the new Sierra. This had no camouflage on its front end and the details it revealed are quite impressive. For starters, the new truck is going to be both wider and slightly taller than its predecessor. It also seems like it will benefit from the new round wheel arches and a far more aggressive design than before. The headlights use LED surrounds that seem to act as the DRLs while both the main and high beams seem to be LED lit only which is quite interesting to see. Another really interesting part of the truck is the bumper. This features air intake vents which are likely there due to an intercooler but more on that later.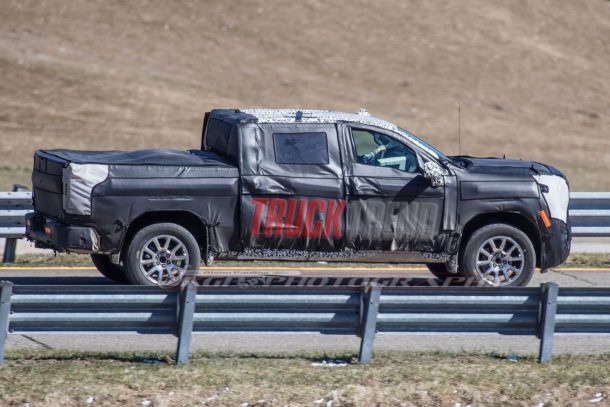 Interior
Just like with its main rival, the 2019 GMC Sierra is going to receive a far less vertical design inside the cabin. The dashboard is going to be less cluttered than before and on top of that, the truck is expected to feature considerably better materials than its predecessor. The infotainment system is likely going to be the same unit found in GM's other products. However, the instrument cluster is expected to be an all new digital unit meant to give the driver quite a bit more information than before without being distracting.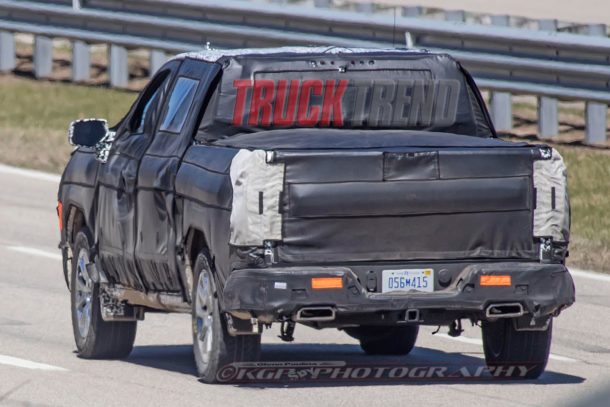 2019 GMC Sierra Under the hood
The old 4.3 liters naturally aspirated V6 is expected to be gone. Even though this is a great engine, it doesn't really match any of its rivals. Because of that, in its place, GM might offer a smaller and more powerful 3.6 liter naturally aspirated V6. This would be able to provide closer to 335 horsepower and 290 lb-ft of torque which is usually more than enough for most applications. For those looking for more, they might also offer a new 3.0 liter twin-turbo V6 good for north of 400 horsepower and 400 lb-ft of torque. This engine would replace the old 5.3-liter unit, offering better fuel efficiency and considerably more power.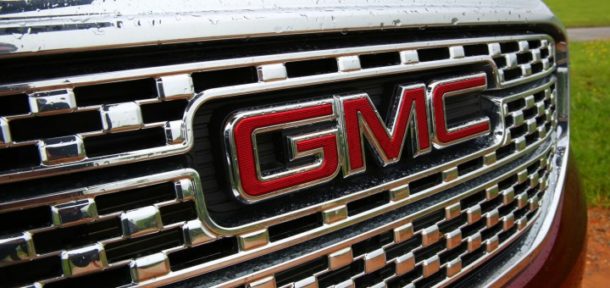 The 6.2 liter naturally aspirated V8, on the other hand, is likely going to remain an option for quite some time from now on. All three engines will be mated to GM's new 10-speed automatic which will further improve fuel economy while also giving better tow-ratings. Some also suggested a diesel is a real possibility. While we would love the Sierra to get one, this is highly unlikely, especially since GM doesn't really have a suitable offering to cover this part of the market.
Writen by