The 2014 Ram 4500-5500 is finally on the market. Ram 4500 and 5500 models Chassis Cab has advantages over in-class competition in towing capacity and gross combination weight rating. There is one important yet not obvious thing. Oil change period on Cummins 6.7 diesel is best-in-class with 15,000-mile oil change intervals.
2014 Ram 4500-5500 Chassis Cab Interior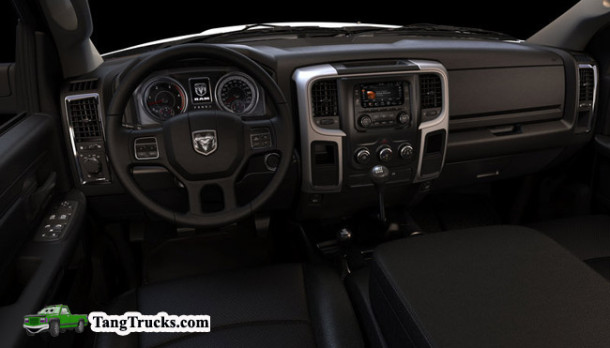 Interior is made according to the purpose of this vehicle. Knobs are made handy and big enough to be operated by glowed hands. All seats have enough space for passengers and easy entering in the vehicle.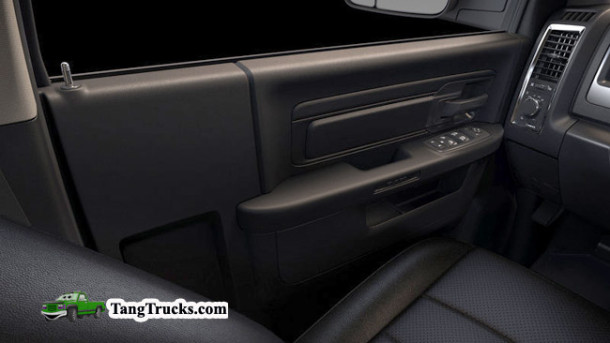 2014 Ram 4500-5500 Chassis Cab Exterior
2014 Ram 4500-5500 Chassis Cab still has traditional ram look with durable LED s instead of incandescent bulbs. Rear camera as option provides a view of the rear with high definition.
Ram Chassis Cab offers 12 different colors, including Black, Black Gold Pearl, Blue Streak Pearl, Bright Silver Metallic Bright White, Deep Cherry Red Crystal Pearl, Flame Red, Granite Crystal Metallic, Maximum Steel Metallic, Prairie Pearl, True Blue Pearl and Western Brown Pearl.
There is other colors as special offered options.
2014 Ram 4500-5500 Chassis Cab Engines and Powertrains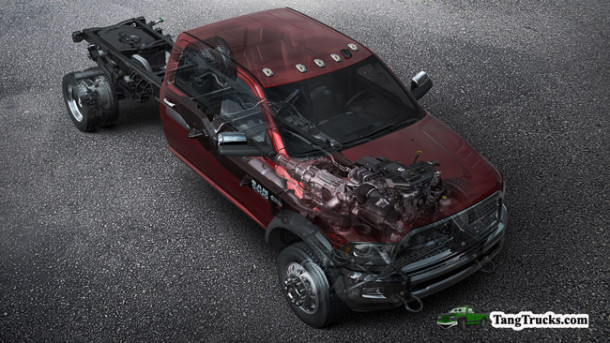 This two models are available with both diesel and petrol engines. As one of main goal for that sized trucks are durability and lowering cost of ownership, designers decided to use new 6,4 liter gasoline engine and 6,7 liter Cummins turbo diesel engines. This gasoline 6.4-liter HEMI engine delivers 273 KW (367 hp) at 4,600 rpm and 582 Nm torque at 4,000 rpm. Engine management include VVT variable valve timing and cylinder deactivation when not needed full power to achieve better fuel efficiency.
Cummins turbo diesel with 6,7 liter displacement delivers 242KW (325 hp) at 3000 rpm and 559 Nm torque at 1600 rpm.
2014 Ram 4500-5500 Chassis Cab Performance
Maximum weight of a loaded tow vehicle and its attached loaded trailer (GCWR)
For model 4500 is 14.740 Kg (32,500 lbs)
For model 5500 is 17,000 Kg (37,500 lbs)
Absolute maximum trailer weight:
For model 4500 is 11,180 Kg (24,650 lbs)
For model 5500 is 13,425 Kg (29,600 lbs)
Image Gallery:
Price and Release Date
This 2014 Ram 4500-5500 are on the market from spring 2014 from Saltillo plant in Coahuila Mexico.
The 2014 Ram 4500-5500 basic (starting) manufacturer's suggested retail prices are $34,805 and $35,905 for model 4500 and 5500 respectively.
Writen by